Nokia Lumia 750 inspiration to replace 720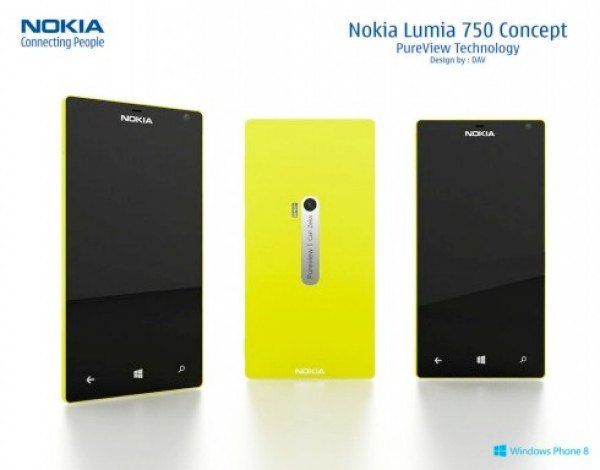 Many of you will have heard of or may own the Nokia Lumia 720, a mid-range device that has just released. It's more affordable than the Lumia 920 but still has some very nice touches and just as the Lumia 720 hits the shelves one designer is already looking ahead to a possible replacement dubbed the Lumia 750.
From time to time we like to share concept designs with readers as we find it interesting to look ahead to possible future devices and this Lumia 750 creation is worth a look. This imagining comes from designer DeviantArt member DutaAv and is a smartphone that we think many people would like to see with its sleek and clean profile.
This Nokia Lumia 750 rendering is based firmly on the design of the Lumia 720 with a squared appearance and it also features a PureView camera in the middle of the back of the device. Concept Phones has also created some fictional specs for the Lumia 750 concept such as a superior version of a Snapdragon dual-core processor to the one that powers the Lumia 720.
Other imagined specs include a 4.3-inch IPS LCD HD display, 512MB of RAM, 8GB of internal storage (expandable via microSD) and an 8-megapixel PureView camera, stepping up from the 6.1-megapixel of the Lumia 720. The Lumia 750 could also run the next upgrade to Windows Phone 8, Windows Phone 8.1, codenamed Blue.
It will be interesting to see if Nokia comes up with anything like this concept idea Lumia 750 and we'd like to know if you'd be interested in this smartphone if they did? Let us have your comments about this.
Source: DeviantArt Via: Concept Phones