Angry Birds Friends catapults to Android & iOS app release on May 2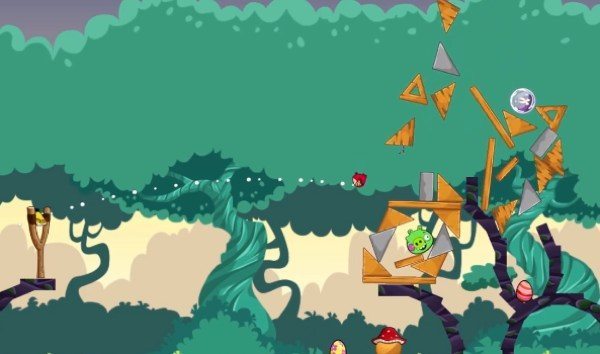 We've got exciting news for all you Angry Birds fans out there as the release date for the Angry Birds Friends app on Android & iOS has now been announced. There's not too much longer to wait as the app will be available from Google Play or the App Store on Thursday May 2.
At the beginning of April we told readers that Angry Birds Friends would become an iOS and Android app, joining the Facebook app that is already available. Nobody was surprised to see the apps announced considering the popularity of the Facebook app with over 60 million installations and now we're only days away from the new app launch.
Makers Rovio announced the release date of May 2 on Twitter yesterday so there will soon be plenty more Angry Birds Friends gamers to join the 1.2 million daily users that already play. The Android and iOS apps will feature in-app purchases and will focus on the social aspect of gaming with the ability to gift power ups to friends, invite friends to play and also make up bird avatars.
The app will also offer weekly tournaments with players competing for bronze, silver and gold medals and as well as this there will also be daily rewards. You can check out a video of the Angry Birds Friends – Pig Tales episode below this story that will give you a taste of the game.
We'd like to know if you will be downloading this app from Google Play or the App Store on Thursday and joining many other eager Angry Bird Friends gamers? What is it about Angry Birds that you find so appealing? Let us know by sending your comments.