Galaxy Note 3 or S5 release with 4GB of RAM possible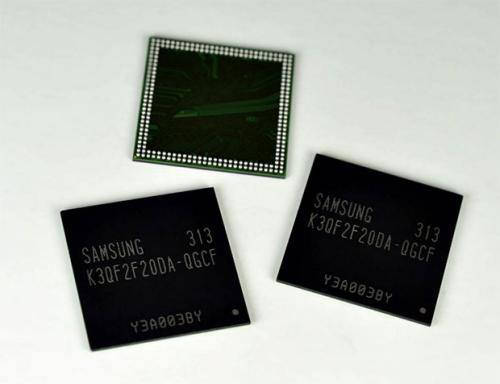 While Samsung is now famously known for its flagship smartphone devices the company has always been up there with other market leaders with its chip sets, and for the time being at least even supplies fierce rival Apple with internal components. Now there is the possibility of a Samsung Galaxy Note 3 or Galaxy S5 release with 4GB of RAM due to some new processes.
The South Korean smartphone manufacture has announced it has now started production of some new high speed RAM modules for mobile devices, which should become available inside hardware for the commercial market as early as this year.
Its LPDDR3 units, which stand for Low-Power Double Data Rate, will be based on the 20nm manufacturing process that will be classed as 4GB, as the units will be able to push out data at up to 2133 megabits per second, per pin, which is more than double that of LPDDR2 units.
The company is claiming that its new RAM memory for mobile hardware will be around the same speed as the memory that is found in some desktop computers, but before you start getting to worried about battery life the modules are claimed to be 20 percent more power efficient.
They will come in 2GB packages made up from four chips but even when stacked on top of each other the height will only be 0.8mm. This news may mean the new units will find their way in to the Galaxy Note 3 that is expected to arrive in September, but if not surely with the Galaxy S5.
Do you like the idea of a smartphone with 4GB of RAM or would you be too concerned about battery life?
Source: Sammy Hub.