Samsung Galaxy S5 and a look to the future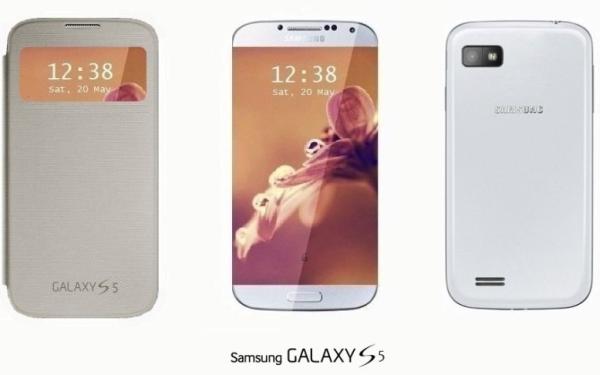 The world will shortly be treated to the release of the Samsung Galaxy S4 in what could be the biggest smartphone launch of 2013, and while the handset will sell by the bucket load we are now looking to the future and the Samsung Galaxy S5.
There were some people disappointed with the launch of the latest flagship smartphone from Samsung, while many others can't wait to get their hands on the Galaxy S4 with early pre-orders for the device in the UK at least, exceeding those of its predecessor.
The image on this page is obviously a render of a concept idea for the Samsung Galaxy S5 courtesy of Concept Phones, and although it is highly unlikely the device next year will look like this, except maybe the edge to edge display, we can speculate what Samsung will provide consumers with the S5.
Sticking with the screen the next big leap up in regards to smartphone screen technology will be 4K displays, but this is highly unlikely to be seen anywhere soon in the smartphone market, so the Galaxy S5 will probably stick with the Full HD resolution with another small increase in size possible.
Some versions of the Galaxy S4 will feature the Exynos Octa 5 processor with its 8 cores, but don't be fooled into thinking this is true Octa core processor, as it basically uses two sets of four cores, so next year we may just see a similar unit but running at a higher clock speed.
Storage wise Samsung offers a maximum of 64GB on board its smartphones with expansion possible via a microSD card, but the company has been developing 128GB flash memory for mobile devices so this could eventually find its way onto its smartphones, and you have to wonder if the company would do away with microSD card support then.
Currently the Galaxy S4 will have 2GB of RAM which has been the maximum seen on most smartphones for a while now, but there is a good chance that next year we could see this increased to at least 3GB or maybe even higher as processors and battery life become more efficient.
Next year could see the Galaxy S5 feature a 16-megapixel camera which would be the obvious step up from 13-mgeapixel that is being used now, which comes after most handsets were previously supplied with 8-megapixel sensors.
Given what we now know about the design of the Galaxy S4 it wouldn't be too surprising if the S5 followed this design except a few minor tweaks, which would again mean a polycarbonate body that most owners are not too bothered about.
Before we get to the launch of the Galaxy S5 we have to Galaxy Note 3 to look forward to which may give us a little insight into what can be expected next year.
What do you most want to see with the Galaxy S5?