New Nokia Mirror design wows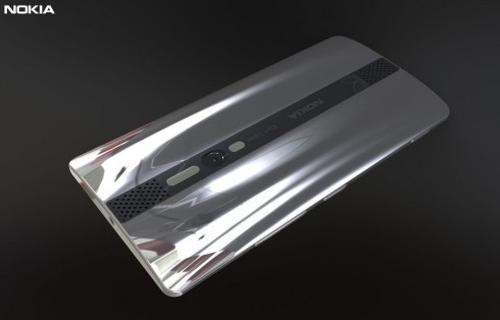 Smartphones are increasingly becoming more stylish and slimmer as companies try and beat the competition by appealing to wider audience, which in turn increases sales of hardware. Today we have a new Nokia Mirror design for you that certainly wows.
While the Finnish smartphone manufacturer are beginning to turn the tide in its falling fortunes, if the company were ever to come up with some of the features of this concept smartphone idea you can see on this page, they will certainly be onto a winner.
The design is the work of Edgar Mkrtchyan and as you can see the rear of the device features an elegant glossy finish that would be manufactured from a metallic material instead of glass. The handset also has a feature that would allow users to wirelessly connect to other products such as a printer.
This is done by using a special USB key that has NFC technology and Bluetooth as well as 16GB of internal storage, while the handset itself has a 4.7-inch Full HD Puremotion touchscreen display with ClearBack 2 technology.
Other features include a processor with dual core set up with one side running at 1.2GHz and the other at 1.8GHz, which is coupled with 2GB of RAM inside a form factor of only 10mm thick. Camera wise there is a massive 18-megapixel unit fitted to the rear with Carl Zeiss and Pureview technology, which is paired with LED and Xenon flashes for those low light conditions.
The handset has a 3-megapixel front facer, NFC, Bluetooth, 3,200 mAh battery, and either 32GB or 64GB storage options. To see more images hit the link provided and tell us what you think of this design.
Source: Concept Phones.