HTC M4 appears, think HTC One mini me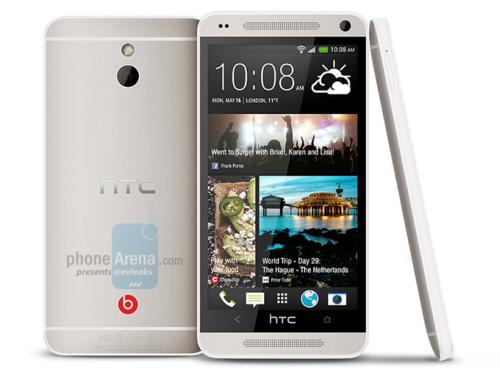 The release of the HTC One has rightly put the company back on the map and at the forefront of many Android fans minds, but not everyone can afford the latest and most powerful smartphones that are available. It seems though the company is about to offer a cheaper alternative as the HTC M4 appears, which makes you think along the lines of a HTC One mini me.
There is no doubting that the HTC One is arguably the most stylish looking smartphone that is currently available, and as you can see on this page the image courtesy of Phone Arena is allegedly of the handset that has the codename as HTC M4.
The device is expected to have a 4.3-inch 720p touchscreen display along with an UltraPixel camera fitted to the back, and while it may not share the same build materials it certainly looks a lot like its bigger brother.
Other rumoured specifications include a dual core processor of unknown clock speed along with a worthy 2GB of RAM, but storage sees a drop to 16GB along with a non-removable 1,700 mAh battery unit. The handset is expected during the second quarter of this year along with possible LTE versions and running the Android 4.2 Jelly Bean operating system.
This could be a good move by the company and follows what rival Samsung has done with the Galaxy S3 Mini giving consumers a slightly lower spec device that doesn't cost as much.