Track your online travels and more with archify for Android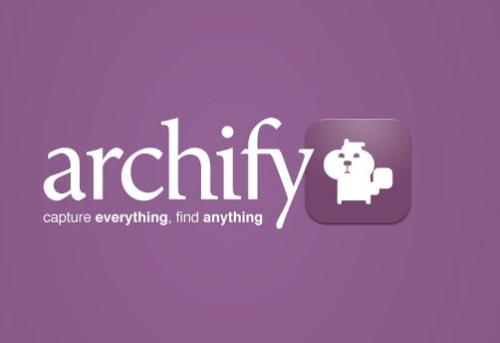 Smartphone platforms are awash with new applications being released or updated all the time, with many being really useful in saving precious time. Today we have news of the archify app for Android that will keep a track on your online travels to help reduce the length of time you spend searching for things you have already visited.
This free application has recently been launched that has been designed to make those online searches easier and more personal to the user. This is achieved by keeping a track on web pages visited via browsers and social media sites, and it can also allow text messages and phone calls be searchable by cataloguing them.
Some research has found that the majority of Internet users spend at least 156 hours each year doing searches with 75% of these unable to find websites they have visited previously for one reason or another.
41% of these people have reported that this has stopped them from purchasing a product online, and this new application joins the browser extension of the same name that is already available. The survey of 2,000 Internet users also found that using multiple devices to access the web is now common with 81% of people between the ages of 16 and 34 doing so.
The service has won many plaudits and positive reviews from users and numerous websites and to find out more or to download head over to Google Play.