HTC One gets power boost with Mophie Juice Pack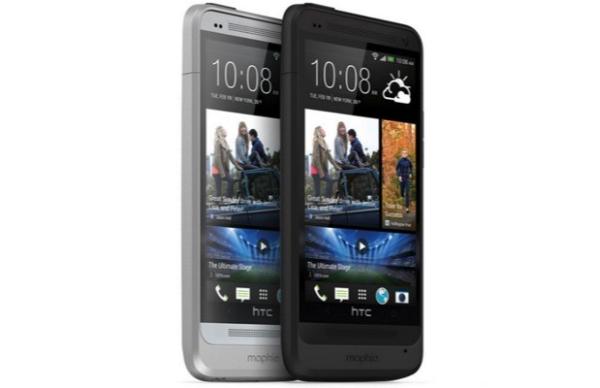 New technology in the smartphone world has often come at the expense of battery life as screens get larger and processors more powerful. Companies have been working to address this issue by producing more energy efficient power plants and software, but now the HTC One gets a power boost with a Mophie Juice Pack.
No matter how good the battery life on a certain smartphone there are always some users or situations that need that extra bit of battery life, and the Mophie range of cases for a number of smartphones have always been popular and there is now a model for the HTC One.
As you can see from the image with the case fitted to the smartphone you are still left with a stylish looking handset, but with that all important battery boost. The new product promises owners an 100% extra battery life from a case that will also protect that treasured smartphone.
There is an LED indicator on this lightweight and low profile product with users being able to start charging with a simple flip of a switch, with all the handsets features fully accessible. The product has its own 2,500 mAh battery embedded in the case which compares to the 2,300 mAh unit on the handset itself.
The HTC Mophie Juice Pack is available now in black with the silver model down to ship in May, and is priced at $99.95, and to find out more and to order click here.
Do you like the look of this case?