BlackBerry R10 smiles for the camera in a red jacket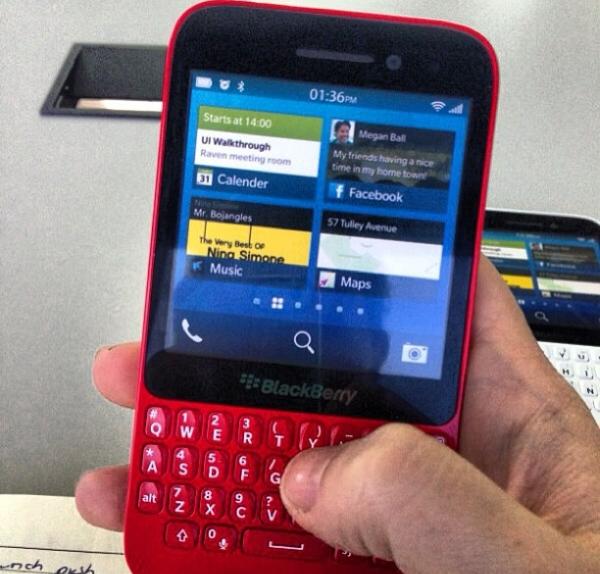 The growth of the BlackBerry 10 platform is beginning to gain some ground now in the smartphone market as more hardware becomes available. The company has now released both the BlackBerry Z10 and Q10 handsets to select markets, and now the yet to be officially announced BlackBerry R10 smiles for the camera wearing a red jacket.
We last heard about the possibility of the BlackBerry R10 at the beginning of April with the handset set to hit the lower end of the smartphone market and giving consumers a cheaper handset for the new BB10 operating system.
As you can see on this page what could be the upcoming BlackBerry R10 handset has been seen in a red finish, and if you look closely enough the white version can also be seen. It is believed they are dummy units of the R10 or R-Series that have yet to be announced by the company.
There are claims that the handset will appear during the third quarter of 2013 and previously rumours suggested the device would feature 1GB of RAM with 8GB of built in storage along with SIM and microSD ports mounted on the side of the handset, which is to allow users to remove the cards without taking off the rear cover.
Until we hear something official from the company we will just have to take any leaks with the usual pinch of salt, but at least it seems BlackBerry fans are going to get access to a cheaper QWERTY handset that runs BB10.
Source: CrackBerry.