UMeox X5 Android smartphone could be worlds slimmest at 5.6mm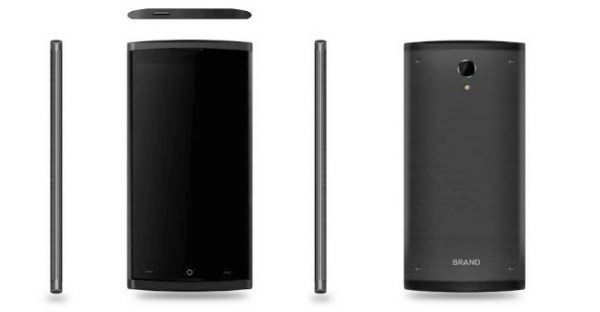 If you think your current smartphone is slim then you may need to think again as plans are afoot for an Android smartphone that could be the world's slimmest at only 5.6mm. It comes from little known Chinese maker UMeox and is titled the X5. We have some initial details on this as well as an image to show you (see below).
If no other manufacturer beats UMeox in the race to release the next world's slimmest Android phone then UMeox will claim the title with the X5. Currently the Huawei P6-U06 holds the crown as world's slimmest and that is 6.18mm thick/thin so the X5 would beat that with room to spare.
If you bear in mind that the thickness of the just-released Samsung Galaxy S4 is 7.9mm while the Apple iPhone 5 iOS device is 7.6mm and consider how extremely slim these feel, it makes you realize just how thin the X5 will be. Full dimensions of the X5 are given as 118mm x 60mm x 5.6mm.
Images of the X5 show the word 'Brand' on the rear of the phone so we can only imagine that it will be branded for re-sale by various networks. Specs of the X5 have not yet been announced but from the dimenssions it looks as though it will have a display size of around 4-inches and a quad-core processor looks to be a dead cert.
There's no news yet on a release date either or whether it will release in regions outside China but as the world's slimmest Android smartphone it would be bound to attract plenty of interest. We'd like to know what you think about the UMeox X5 at only 5.6mm thick? Just how thin do you think smartphones could get in the future? Let us know with your comments.
Source: GizChina