Bad Piggies iOS app update brings new gadgets and levels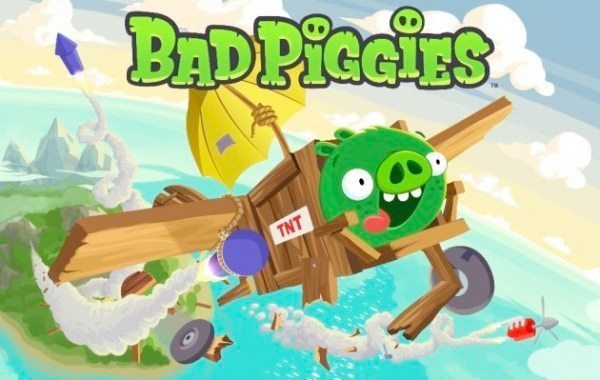 If you like gaming on your mobile device and are a fan of Bad Piggies then you'll be pleased to learn that the iOS app received an update today that takes it to version 1.3.0. The paid app now offers new gadgets and levels for even more enjoyment of this Rovio game.
Bad Piggies by Rovio Entertainment now has 15 brand new levels and two new gadgets plus players can record and share tricks. The game has over 120 levels with 21 additional levels to unlock if you gain three stars, 8 sandbox levels and an ultra-secret, ultra-difficult sandbox level that you can only unlock by collecting all of the skulls.
The new version sees the Bad Piggies obsessed with food and looking for chocolate cake and now allows gamers to climb walls with a new suction cup gadget and also offers a new spring-loaded boxing glove to punch your way to power. There's also a new Road Hog challenge and an all-new sandbox.
The bad piggies iOS app is priced at £0.69/$0.99 and if you already have it then you'll receive the update free. If you haven't yet got the app then you can download it from iTunes here. This app is compatible with iPhone 3GS, iPhone 4, iPhone 4S, iPhone 5, iPod touch (3rd, 4th and 5th generation) and iPad running iOS 4.3 or later and has been optimized for iPhone 5.
We imagine there will be plenty of Bad Piggies fans out there today eager to start playing with this new update. Are you new to Bad Piggies and heading to the App Store to try it out? Maybe you're already a Bad Piggies devotee and could let us know what you think of the update by sending us your comments?