Nokia Asha 501 launched with speedy dual SIM switching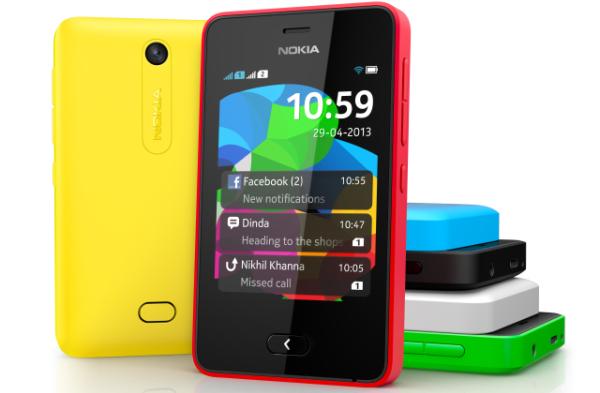 Nokia has recently been focussing on its Windows Phone 8 range of Lumia smartphones but it's the company's cheaper handsets that are popular in emerging markets that have always been the mainstay of the company's business. Now the Nokia Asha 501 has been launched with speedy dual SIM switching amongst its specs.
We heard yesterday that the company could be showcasing the device at an event in New Delhi, and the device marks the first handset on the company's new Asha platform. The device is only compatible with 2G networks but does offer Wi-Fi and will come in dual and single SIM options.
The device features a 3-inch touchscreen display that has a 3.2-megapixel camera on the back measuring 99.2mm x 58mm x 12.1mm weighing only 98grams. The handset has the neat feature that allows users to quickly switch between SIMs with a quick swipe and tap of the screen without the need of a reboot or removal of the battery.
One of the new features that were showcased at the unveiling of the device was the slick interface the handset uses with lots of swipes and taps when switching between features. The Nokia Asha 501 will come preloaded with Facebook, Twitter, Foursquare, and a number of other social networking applications.
The rear of the device is removable so owners can easily switch colours that in the usual Nokia style will be available in six options, black, green, cyan, red, white, and yellow. Battery life on the handset certainly looks to be impressive with 17 hours of talk time and up to 48 days on standby on the single SIM version.
It is expected to arrive next month in over 90 countries around the world on around 60 carriers, and the company has joined forces with carrier Airtel to offer users data free access to the Facebook app for a limited time.
There will also be 40 EA games provided free of charge that can be downloaded from the Nokia Store, and other specifications of the device include 4GB of additional memory via the supplied microSD card, but can support cards up to 32GB. The Nokia Asha 501 will be priced at around $99 before any taxes or subsides are added.
Will you be getting the Nokia Asha 501?