Samsung Galaxy S4 update for Sprint & AT&T adds improvements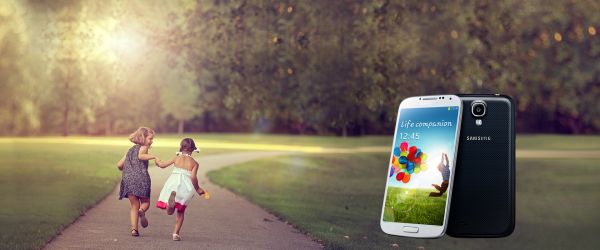 If you own the Samsung Galaxy S4 on either AT&T or Sprint you will be pleased to hear there is a new update. The update adds new improvements to your smartphone such as touchscreen sensitivity improvement, enhanced Multi window experience and the S-Health version updated.
The AT&T Samsung Galaxy S4 (i337) updates the Baseband version to I337UCUAMDL that's includes the above improvements, data and settings will not be impacted but it is recommended you backup your device before installing the new update.
It is best to backup media files to a PC or an SD card using a good app via the Google Play Store, SGS4 owners will be notified via an alert when they are able to download the new update.
Just head on over to Settings > From the "more" tab, tap About device > Software update > Check for updates. If you do have the update then proceed to download, once this has been done wait for your phone to reboot and then click on finish.
The Sprint version of the Samsung galaxy S4 update adds SMS notification improvements and S-Health enhancements, for more information please visit this Sprint Community page.
Many consumers thought this was an update to fix a few things, but it is not a fix but merely enhancements, we would love to hear from you if you have downloaded the new update. Has it added more stuff that we have not mentioned above?
Please do let us know if you have the Samsung Galaxy S4 update for Sprint & AT&T?