BlackBerry Q10 release in India nears with retailer pre-orders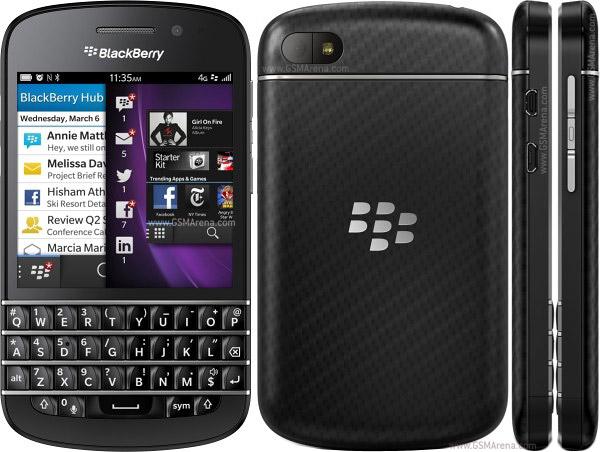 While recent news has been focussing on unannounced hardware from Canadian mobile phone manufacturer BlackBerry, there seems to be a strong pull towards the BlackBerry Q10 and it looks like the handsets release in India is nearing as retailer pre-orders get underway.
The BlackBerry Q10 with its physical QWERTY keyboard is high on a lot of consumer's wish lists, and now consumers in India can place pre-orders for the handset via retailer snapdeal.com. The handset has yet to be announced officially release date wise but the retailer has it down for a release at the end of this month.
Consumers interested in purchasing the device can pre-order the handset by placing down Rs. 1,000, but at the time of writing there are no details about the asking price for the BlackBerry Q10. The device has been available for a short time now in the likes of the UK and Canada, and we have already heard how the handset is already selling well in the markets it is already available.
To recap the BlackBerry Q10 features a 3.1-inch Super AMOLED touchscreen display that is paired with that keyboard. There is also an 8-megapixel rear facing camera, 2-megapixel front facing shooter, 16GB of on board storage that is expandable up to 64GB via microSD card, 2GB of RAM, 2,100 mAH battery, Wi-Fi, NFC, and 4G LTE connectivity.
The BlackBerry Z10 is priced at Rs 43,490 in the country so the Q10 should come in at around the same price level once officially launched.
Will you be getting the BlackBerry Q10?