BlackBerry Q10 white model availability in UK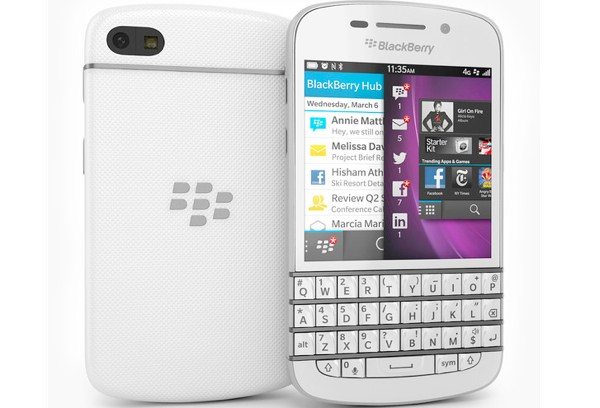 The BlackBerry Q10 is the first QWERTY smartphone launched running the new BlackBerry 10 operating system and so was always going to find a few fans. It comes in black or white colour options and was recently released in the UK although many retailers have the white version listed as out of stock. However we have just heard of two UK retailers who now have the white model available.
The BlackBerry Q10 went on sale at Selfridges a few days before other retailers offered the device but at that time only the black variety was available. Now BlackBerry has stated that Selfridges also has the white model to sell and this should achieve a lot of sales as it looks pretty stylish in white. Carphone Warehouse has also started selling the BlackBerry Q10 in white and has ordered extra stock as they are expecting big demand.
It's possible to obtain the BlackBerry Q10 free if you sign up for monthly plans from as low as £33 per month. Various carriers are offering plans at different prices so you need to compare the available deals first. EE, O2, Orange, TalkMobile, Three, T-Mobile and Vodafone are all offering the BlackBerry Q10 in the UK. If you want to buy the phone unlocked it will cost from £579.95.
The BlackBerry Q10 is powered by a 1.5GHz TI OMAP dual-core processor, has a 3.1-inch display with resolution of 720 x 720 and 328 ppi, 2GB of RAM and 16GB of internal storage (expandable via micro SD up to 64GB). It also features an 8-megapixel rear camera with 1080p video capture, a 2-megapixel front-facing camera, 2100 mAh battery and runs the BB10 OS.
Have you been waiting to purchase the white BlackBerry Q10? Let us know with your comments.