Verizon Samsung Galaxy S4 release is 7 days premature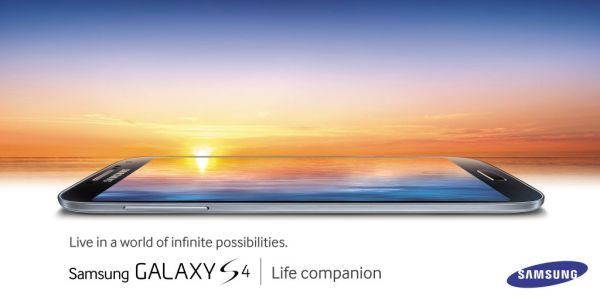 The Samsung Galaxy S4 on Verizon can now be pre-ordered, the price of the handset after a $50 mail-in rebate will be $199.99 with a new two-year customer agreement, but there is now a treat in store for those wishing to buy one.
Verizon Wireless was all set to be available on May 30th, but a new update has appeared reporting that consumers will be able to purchase the Samsung Galaxy S4 on May 23rd, this means it will be 7 days premature.
On May 23rd consumers wishing to purchase can head on over to Verizon Wireless Stores and online.
So if you fancy a cool looking smartphone with a 13-megapixel rear-facing camera, Smart Scroll, Smart Pause, Dual Shot, facial recognition, then visit here and pre-order one right now.
If you are a traveller you will most definitely love the S Translator, which acts as a multilingual pocket dictionary, this feature allows users to translate phrases and words when spoken or typed into the app.
You will have a choice of colours such as White Frost and Black Mist, please let us know if you have pre-ordered your Samsung Galaxy S4 over on Verizon Wireless?
If you wish to buy the Samsung Galaxy S4 on Verizon outright, then have ready $650. Verizon is only offering the 16GB version, we are wondering if they will ever sell the Samsung Galaxy S4 with more storage.
We know that AT&T sells the 16 and 32GB, the 32GB version with AT&T is $250 with a two year contract, that is only $50 more than the 16GB. No US carrier is offering a 64GB model.