HTC First is a massive flop and will soon be dumped by AT&T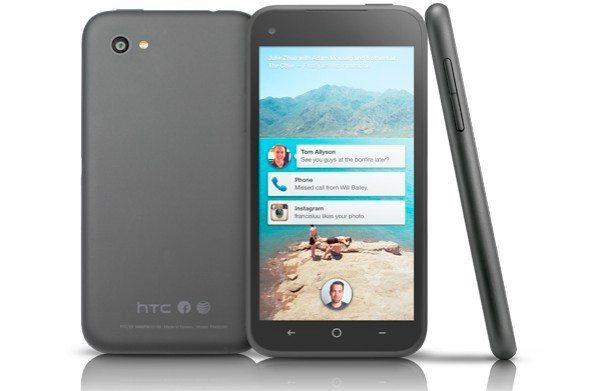 Last week we gave readers the news that the HTC First (aka Facebook Phone) had already been drastically reduced in price by AT&T to only $0.99 on the usual two-year contract. The HTC First was the first smartphone launched with the new Facebook Home feature pre-installed but obviously this very quick price cut was a sign that sales had not exactly taken off. Now we're hearing news that the HTC First is a massive flop and is soon to be dumped by AT&T.
The HTC First was a partnership with AT&T and was aimed at the middle of the market. Although it didn't have superior specs we felt it was a quite decent looking phone so were pretty surprised to hear that only a month after the HTC First released sales appear to be so dire that it will soon be taken off the shelves.
It seems that when the phone was slashed in price from $99 to $0.99 AT&T still only managed to sell less than 15,000 units in that week and that AT&T is now to return unsold stock to HTC. Sales are so shocking in fact that sales are said to be "even worse" than for the HTC ChaCha (or Status on AT&T). Now that's saying something!
It seems that part of the failure of the phone is down to AT&T reps and their seeming reluctance to push the device. AT&T is continuing to sell the phone at its bargain basement price at present but it's reported that once its in-store display contract with HTC comes to an end the phone will be promptly discontinued by AT&T.
HTC has so far declined to comment but AT&T has now issued a statement saying that they often have price promotions and that future plans have not yet been decided. Are you surprised to see the apparent demise of the HTC First so quickly? Why do you think the phone didn't succeed in appealing to consumers? Send your comments to let us know.
Source: BGR