CALC app scientific calculator for your iPhone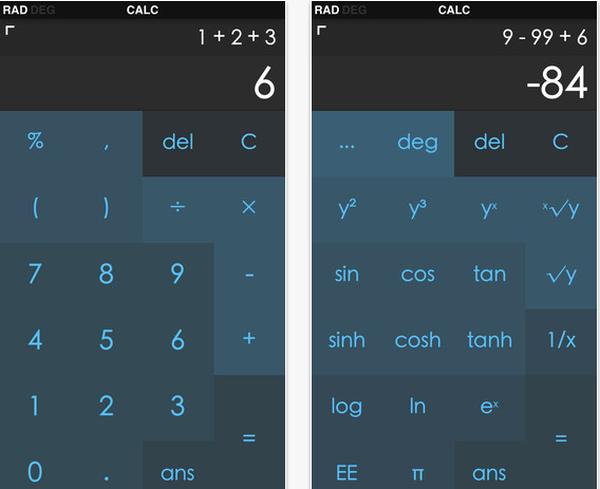 The smartphones we now own offer so much more than just receiving or making calls and sending messages, as applications allow these devices to have a whole host of different functions. Today we have news of the CALC app that will bring a scientific calculator to your iPhone or other iOS device.
There will already be a calculator app installed on most smartphones but this application is ideal for students, technicians, scientists, and anyone else that will need such a device on them at all times. There are over fifty advanced math functions, a history log, unit/currency converter, six themes, and much more.
The math functions can easily be accessed by a simple swipe left or right and the app is also compatible with the iPad and iPod Touch. Users that have already been using the application have called it the best of its kind currently available, and the app has recently received an update.
Users can edit any math expression by tapping and holding with the ability to undo any input with a simple shake of the device, and now there is the option of dragging down to dismiss the converter or history.
CALC – A Scientific Calculator 2.0 is available on the App Store worldwide for only £1.49/$1.99 for the iPhone, iPad, and iPod Touch running iOS 6 or later.