Toy Story: Smash It app on Android, free family fun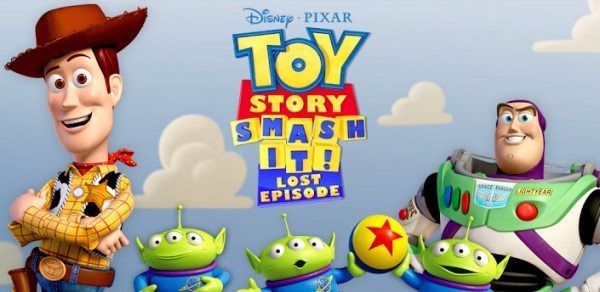 We often bring readers details of enjoyable apps and today we thought we'd tell you about the Toy Story: Smash It app for Android. If you are still a big kid at heart or now have your own kids then you'll enjoy this game that will bring back great memories of the movies or bring them to a whole new audience.
In this game you will become the infamous Buzz Lightyear trying to destroy alien-built structures. There's plenty of enjoyable gaming action and physics-based puzzle solving and kids and adults alike are likely to find it a lot of fun with not just Buzz but the others in the Toy Story gang, including of course Woody. If you're good at understanding and working out angles then you'll become a master of this game as you work your way through it.
This game doesn't just take place in outer space either but action also takes place with the aliens in the Wild West. This is a free app and there are 15 levels of play in this Lost Episode that don't even appear in the full paid-for version of the app. Toy: Story Smash It! is a Disney app and is free. It's compatible with devices running Android 2.3 or later and you can download it or find out more at Google Play here.
Alternatively you may want to check out the full version of the game from Google Play here. This one is priced at $0.99 /£0.65 and is also compatible with Android 2.3 or later but this time features 60 levels of play.
We'd like to know what you think of Toy Story: Smash It! so if you download either the free or the paid version from the Google Play Store let us know if you enjoy the app by sending us your comments.