Nokia Lumia 925 vs 928 vs 920 in spec indifference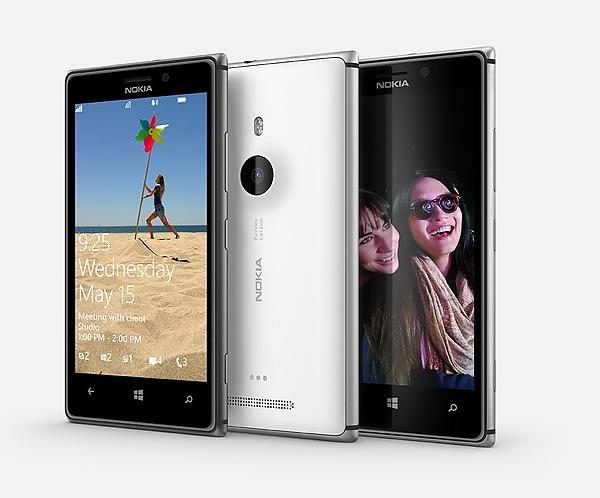 Late last year Nokia helped to launch the new Windows Phone 8 operating system from Microsoft and did so by releasing its flagship Lumia 920 smartphone. Since then the company has been busy expanding its Lumia range with cheaper alternatives but now we are looking at the recently announced Nokia Lumia 925 vs 928 vs 920 and looking at the indifferent specs in a new stylish form factor.
Earlier today we brought you the news of the official announcement of the Nokia Lumia 925, but how does this latest flagship offering from the Finnish smartphone manufacturer stack up to the other handsets?
Display
The new kid on the block shares the same display as the Lumia 928 that uses a 4.5-inch AMOLED screen that has a resolution of 768 x 1280 and a 332ppi pixel density, while the older Lumia 920 has a 4.5-inch IPS LCD display with the same resolution and pixel density as the other two.
Power & Storage
All three of the top Lumia's use the dual core Qualcomm Snapdragon S4 processor running at a 1.5GHz clock speed and paired with an Adreno 225 graphics GPU and 1GB of RAM. The Lumia 928 and 920 have 32GB of built in storage while the new smartphone only has 16GB with no option to expand this, and all the other devices support expansion up to 64GB via microSD card.
Cameras
All three handsets have an 8.7-megapixel rear facing camera with the new Lumia 925 having some new features that will eventually find their way to older models with the Amber update, as well as an extra glass physical lens being added. On the front of the devices the new model has a 1.2-megapixel unit that is the same as the Lumia 928, while the older Lumia 920 has a 1.3-megapixel front facer. The Lumia 925 has the same dual LED flash set up as the 920 while the 928 uses a Xenon unit.
Dimensions & Weight
This is where the biggest differences will be noticed as the Lumia 925 is 129mm x 70.6mm x 8.5mm weighing only 139 grams, which compares to the 928 at 133mm x 68.9mm x 10.1 mm at 162 grams. The Nokia Lumia 920 measures in at 130.3mm x 70.8mm x 10.7 mm weighing 185 grams.
One of the biggest changes the new Nokia Lumia brings to the table is the aluminium body instead of polycarbonate, which is a material that is growing in popularity among smartphone users now and the company has used this to slim down and reduce the weight of the device.
Will you be getting the new Nokia Lumia 925?