Samsung Galaxy S4 Mini clear leaked photos, possible May 30 intro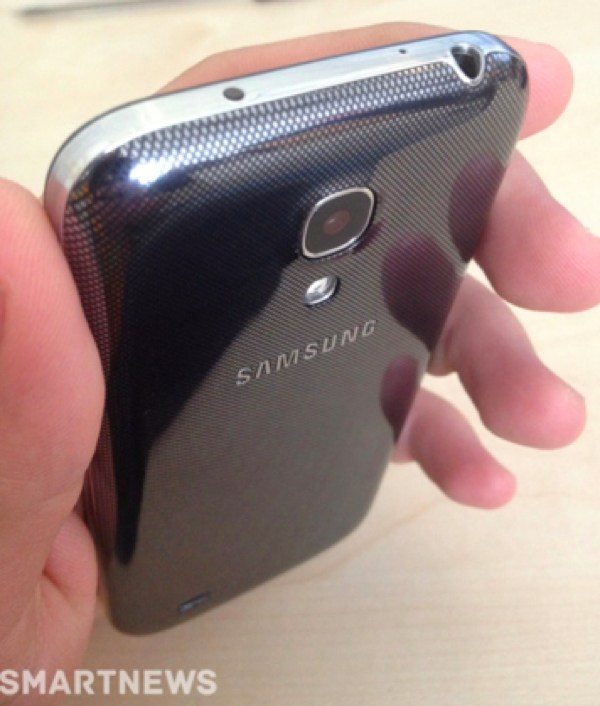 Although the Samsung Galaxy S4 is now releasing in various regions across the world there's also a lot of interest in the Samsung Galaxy S4 Mini. We've been giving plenty of details about this upcoming device and today we have news of some new clear leaked photos and can tell you that May 30 is the date for a possible announcement of the phone.
Only two days ago we showed readers a leaked image of the Galaxy S4 Mini and yesterday followed up with a look at benchmarks of the Galaxy S4 Mini vs. the S4 Activ. Now more images have emerged for the S4 Mini and these are possibly the best we've seen yet. You can see one of these images below for a good look at the device and while we cannot verify this is genuine it certainly looks convincing.
The same source of these new leaked images also gives specs and most of these we've heard rumored before. However an interesting new snippet is detailed as the tipster says that the Galaxy S4 Mini has a built-in IR blaster. This means that users will be able to control their TVs, home theater systems and more using remote control directly from their phones.
Other leaked specs include a 1.6GHz Exynos processor, 4.3-inch Super AMOLED display with 960 x 540 resolution, 8-megapixel rear camera, 2100 mAh battery and the Android 4.2.2 Jelly Bean OS. The Galaxy S4 Mini is likely to be announced this month and May 30 seems to be the likely date for this although nothing has yet been confirmed.
We'll pass on more info as we hear it but while we wait we'd like to hear your comments on this phone. Are you thinking of purchasing the Samsung Galaxy S4 Mini? Do you like the look of the leaked image below?
Source: Smart News (Google Translated) Via: Phone Arena