Galaxy S4 Mini appears on camera in new pre-release leak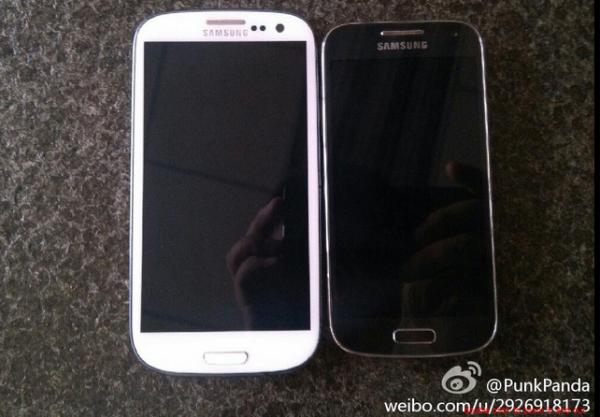 The smartphone world doesn't often have many secrets these days with devices and their components constantly appearing, and now the Samsung Galaxy S4 Mini appears on camera again in a new pre-release leak.
We first started to hear rumours surrounding the Galaxy S4 Mini at the beginning of the year, and have already seen the alleged device pose for the camera before but now some clearer images have emerged.
The device can now be seen alongside its bigger brother the Galaxy S4 in the image that you can see on this page, and previously it has been rumoured that the company will be launching three new Galaxy S4 models in the coming weeks and months.
It is claimed that the Samsung Galaxy S4 Mini will feature a 4.3-inch Super AMOLED qHD touchscreen display that will have a pixel density of 256ppi, and powered by a dual core processor clocked at 1.6GHz.
Other rumoured specs include an 8-megapixel rear facing camera along with the Android 4.2.2 Jelly Bean operating system coupled with the Samsung Nature UX 2.0, and there should also be a dual SIM version of the device made available in select regions.
While the handset won't have the same level of specs as some of the more expensive competition, it at least gives users a worthy smartphone while at a lower asking price or monthly contract.
Will you be considering the Samsung Galaxy S4 mini?
Source: @punkpanda via Engadget.