iPad Mini 2 leaked creation and specs wow, real or not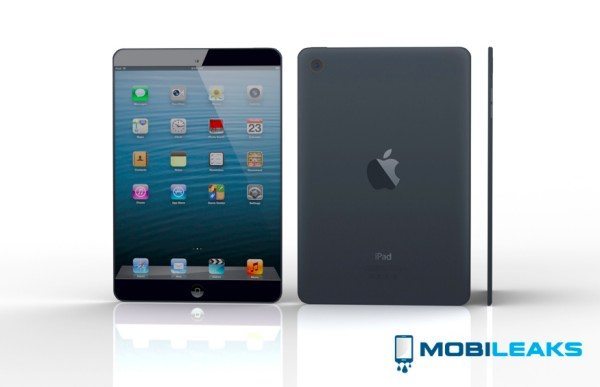 Recently there has been a lot of speculation about the Apple iPad Mini 2 and today we've come across a design that's said to be a render for the tablet along with a list of specs. While we are always intrigued to see leaked images for upcoming devices we are remaining skeptical about this one and are wondering whether it's real or not. However if it were the real deal we think this iPad mini 2 creation would wow plenty of people.
A Dutch website is showing a detailed render that purports to be of the iPad mini 2 with included specs and says it comes from a tipster. The site claims that this is the "real deal" but we think for now we should take it with an enormous pinch of salt. That said, the design is beautiful and the specs are highly impressive and we thought we would share it with you even if this is just a concept idea. After all, there is always a possibility that this is the genuine article!
You can take a look at the image of the iPad mini 2 below this story and as you can see it's very striking, with extremely narrow bezels giving an almost an edge-to-edge display. In an article yesterday we looked at the iPad mini 2 vs the new Nexus 7 and mentioned a rumor that it will have a Retina display with resolution of 2048 x 1536 and 324 ppi and strangely enough that's exactly what this claimed iPad mini 2 has, with the size of the display at 7.9-inches.
Other specs of this alleged iPad Mini 2 include an Apple A6X processor although it's stated that if the A7 chip is available this may be included instead. There's also an 8-megapixel rear camera, 2-megapixel front-facing camera and 16, 32 or 64GB of internal storage. Finally it's described as 7.5mm thick, just a little thicker than the current iPad mini at 7.2mm and the release timeframe is cited as Q3 this year, which is what we expected previously.
We would absolutely love this render of the iPad mini 2 to be the genuine article and think that many consumers would like to see it become a reality. For now though we'll have to reserve judgement but would like to know your thoughts on this. Are you hoping this iPad mini 2 design and specs turns out to be the real deal? Do you think Apple would have another smash hit on its hands if indeed this came to fruition? Let us have your comments on this.
Source: Mobileaks (Google Translated)