New Nexus 7 vs iPad Mini 2, speculation compared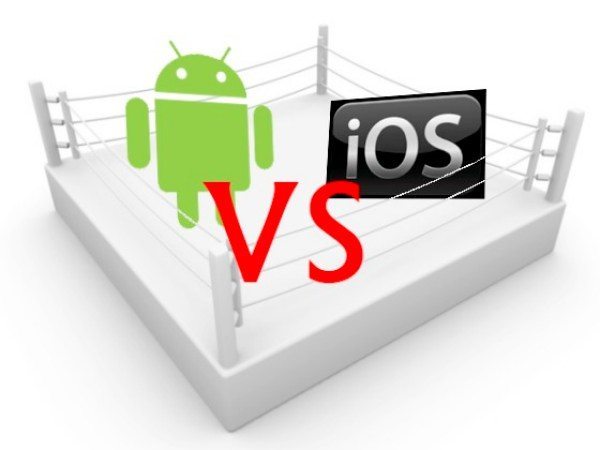 Two of the most popular smaller tablets available are the Google Nexus 7 that arrived last summer and the Apple iPad Mini that was released last November. Both have achieved excellent sales and now attention has turned to the next iterations of these devices. We thought we'd take a look at the new Nexus 7 vs. iPad mini 2 based on speculation compared.
Obviously as neither device has been officially announced yet none of the specs info is confirmed. However we often find that many of the leaks and rumors turn out to be accurate and can give us an idea of what will be offered. The new Nexus 7 could be announced as early as tomorrow at Google's I/O event that runs from May 15 through 17. Many people are hoping for this to be unveiled and we'll bring news on that if it appears.
Meanwhile the iPad mini 2 is due to be released later this year, possibly in Q3. At the moment we have more specific leaks about the Nexus 7 because it's nearer to a launch than the iPad mini 2 but we'll tell you what we've heard so far on each.
The upcoming Nexus 7 has been rumored to be powered by a Qualcomm Snapdragon S4 Pro quad-core processor and have a 7-inch LTPS display with resolution of 1920 x 1200. Other leaked specs include a 5-megapixel rear camera, HD front-facing camera and 4000 mAh battery and all running Android 4.3, the next upgrade to the Android operating system.
The new Nexus 7 is also claimed to have Wi-Fi, NFC, Bluetooth and Qi wireless charging support and design-wise has thinner bezels around the display and has plastic casing. The 16GB model is rumored to have an extremely competitive price of around $199.
Moving on to the iPad mini 2 we haven't heard much about the finer details of this device yet. Although there have been plenty of rumors about vague possibilities there's nothing that's very specific. For example rumors have said there may be two new iPad mini devices this year, an iPad mini with Retina display and another cheaper version while an analyst recently tipped an iPad mini with Retina display for this year with another in 2014, also with a Retina display but an improved processor as well.
It seems the 7.8-inch Retina display for the iPad mini 2 may have resolution of 2048 x 1536 with 324 ppi. It's also likely to run Apple's next major mobile operating system, iOS 7. Regarding the iPad mini 2 price there has been speculation that a cheaper iPad mini 2 will be priced at around $199 or $249 but that this budget version may not have a rear camera and might also only have 8GB of internal storage. By comparison the current iPad mini starts at $329.
It may not be too much longer until the new Nexus 7 is unveiled at Google I/O and we can give you all the confirmed details. However although this has been widely reported it has not been confirmed and Google recently said there would not be much in the way of new hardware at the event. As far as the iPad mini 2 is concerned it could be a few more months before we hear anything official on that.
We'll be keeping readers informed on the latest developments for each of these devices and in the meantime we'd welcome your comments on these two tablets. If you had to choose now between the new Nexus 7 and the iPad mini 2, which would you opt for and why? How much of your decision is based on the fact that the Nexus 7 is an Android device while the iPad mini runs iOS?