Samsung Galaxy Mega 6.3 and Mega 5.8 to miss May Europe release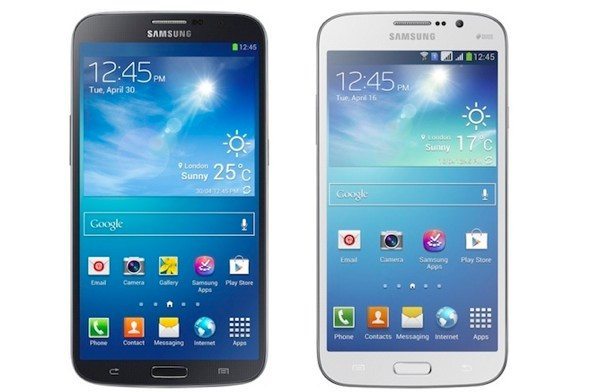 If you're in Europe and waiting for the release of the Samsung Galaxy Mega 6.3 or Mega 5.8 then you may have to wait a little longer than anticipated. Both of these phablet-sized smartphones became official back in April and we were told at that time that the release in Europe would take place in May but a new report suggests otherwise.
Recently it seemed the Galaxy Mega 6.3 (i9200) would become available between May 6 and May 12 with the Mega 5.8 (i9150) launched between May 13 and May 19. However neither device has gone on sale just yet and it doesn't appear that they will hit the shelves very soon either.
Carphone Warehouse in the UK for example, now says that it will sell the Galaxy Mega 6.3 beginning in July while the Mega 5.8 is not going to hit the UK anyway. In the Netherlands on the other hand we're told that the Mega 6.3 is scheduled to arrive between June 3 and June 9 but that the Mega 5.8 may not release until the week starting July 22. These details are not yet confirmed but do come from a usually reliable source.
As a quick rundown on specs the Galaxy Mega 6.3 has a 1.7GHz Qualcomm Snapdragon 400 processor, 6.3-inch HD display with resolution of 1280 x 720, 1.5GB of RAM and 8 or 16GB of internal storage. It also has an 8-megapixel rear camera, LTE support and a 3200 mAh battery and runs the Android 4.2 Jelly Bean operating system.
The Galaxy Mega 5.8 also runs Android 4.2 Jelly Bean and this time has a 1GHz dual-core processor, 5.8-inch qHD display, 1GB of RAM and 8GB of internal storage. There's also an 8-megapixel rear camera, HSPA connectivity and a 2600 mAh battery.
Of course with the Samsung Galaxy S4 flagship handset just released and Samsung's Galaxy Note 3 coming later this year it remains to be seen if these Galaxy Mega smartphones will take off. We'll let you know when we hear more about precise release dates for these two Galaxy Mega devices in Europe.
In the meantime we'd like to hear your thoughts. Are you waiting for either the Samsung Galaxy Mega 6.3 or Galaxy Mega 5.8? Are you disappointed that the release of these devices seems to have been pushed back? Let us know with your comments.
Source: Unwired View