WeChat app surges in popularity and expands to India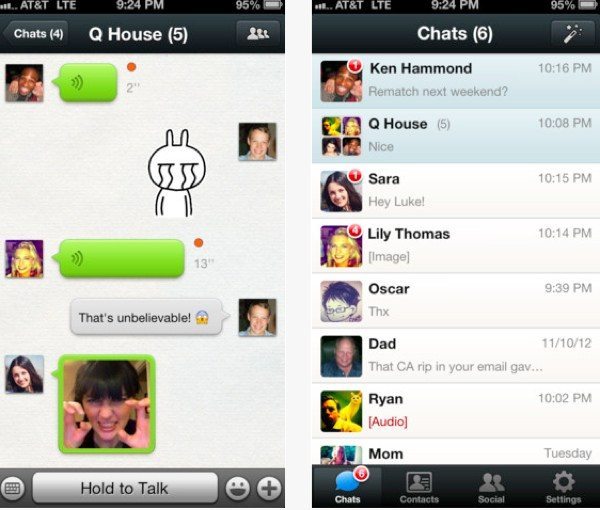 We enjoy bringing readers news of popular apps and at the moment the WeChat app is seeing a surge in popularity. It's available on Android and iOS and has also been made official in India too, bringing the potential of a huge new audience. Messaging applications such as WhatsApp and Viber are already extremely popular and WeChat has already been a hit in other emerging markets and is now expanding its user base even further.
WeChat was developed by China's Tencent Technology and mixes social networking with messaging. As well as being available to individuals it's also available to brands and offers a promotional platform. WeChat is free to users and Tencent has assured it will stay that way although that may be different for brands.
Tencent is certainly going all out to win fans in India and has recruited Bollywood stars Parineeti Chopra and Varun Dhawan to promote the WeChat brand in India, reaching out to a wide audience, especially among the younger generations. There are already 300 million users of WeChat, the majority of which are in China but the expansion to India seems set to swiftly increase those numbers further.
If you want to check out WeChat for Android it's available from Google Play here and compatible with devices running Android 2.1 or later. For the iOS app head to iTunes here. The iOS app is compatible with iPhone, iPod touch and iPad running iOS 4.3 or later and has been optimized for iPhone 5.
We're always interested to read your comments so do let us know if you will be downloading WeChat from Google Play or the App Store? Maybe you're already an avid user of the app and could tell us why you enjoy it so much?
Source: India Times