Flexible smartphone screen technology: When is it coming?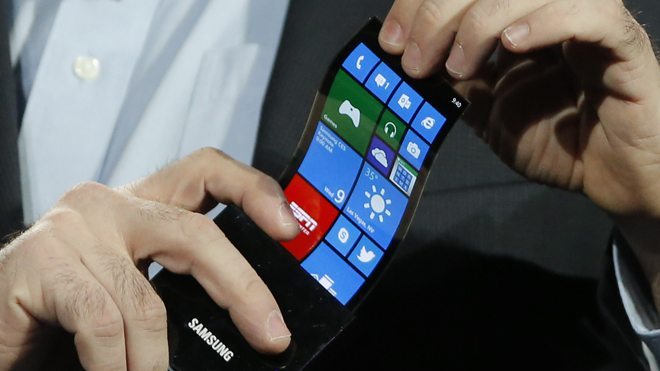 The hype around flexible screens has been building for quite some time but things have started to heat up as smartphone manufacturers battle it out to be the first to launch the new technology.
But, what exactly is flexible smartphone screen technology and how does it work? Well, it's also known as OLED technology, which uses light-emitting organic materials that are so thin they can be put on flexible materials like plastic or metal foil. This makes the display easy to bend and because it's not covered with glass, screens become more durable and virtually shatterproof.
OLED technology has actually been around for some time and began with a start-up firm called Universal Display which started researching into this area more than a decade ago. The firm is now at the forefront of studies into OLED screen technology, which is used in handsets such as the Galaxy S3, and other contract phones.
Last year industry experts claimed that flexible display technology could be one of the biggest revolutions in mobile phone design since the advent of the touchscreen. Back then, the technology seemed like a distant goal but over the past few months more and more smartphone manufacturers have started to demonstrate their eagerness to be the first to bring flexible screens to the fore.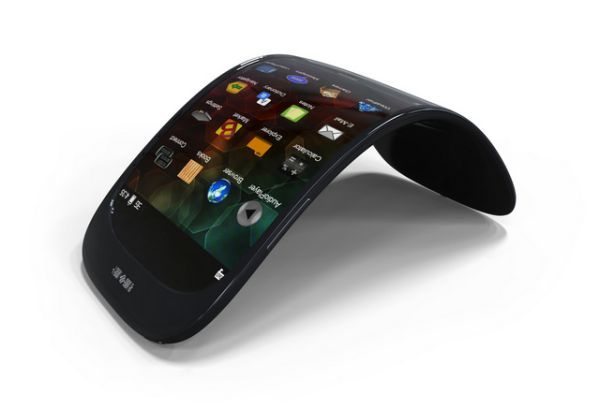 Getting in there first
For a while now Samsung has expressed its interest in the new technology and during CES, the world's largest consumer electronics tradeshow, even showed off prototypes of its YOUM flexible OLED panels and curved displays. However, the firm admitted it would be very unlikely that its concept would be ready to go on sale this year.
LG on the other hand has a far more optimistic outlook and just last month a representative from the company said it intends to be the first to market a flexible screen phone. If it wants to pip Samsung to the post there's a chance the firm could be planning for a release sometime later this year.
It was less than 12 months ago that LG was rumoured to have splashed out more than £100m on a new facility to produce displays and if it launches it own version of the technology before its rivals its investment could soon start paying off.
But, Samsung isn't LG's only competitor with the likes of Apple also showing its intent to hop onto the flexible screen bandwagon. The firm recently posted a job advertisement looking for a senior optical engineer to "lead the investigation on emerging display technologies such as high optical efficiency LCD, AMOLED and flexible displays".

Only time will tell
Regardless which manufacturer launches the hardware first industry experts predict the initial flexible screen phones won't be completely bendy due to the lack of malleable internal components. It is likely to take some time to reach this level of innovation, but with smartphone vendors already working on various concepts, and with the market moving at such as rapid rate, it shouldn't be too long before potential consumers start witnessing elements of this technology manifesting itself in mobile devices.
Flexible screens mark a huge advancement in the smartphone revolution and while there's no certainty as to when this technology will become available to the masses, the thought alone of being able to have all the functionality of a conventional mobile device in an unconventional form factor is a very exciting prospect indeed.
Written by Sarah Hazelwood of Phones 4u, the go to destination for all the latest iPhone 5 deals.