Best Tornado apps following Moore Oklahoma disaster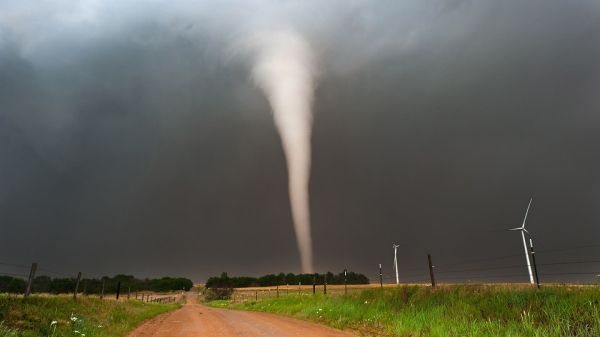 The 210 mile per hour tornado on May 20, 2013 in Moore Oklahoma was devastating, which sadly killed 24 people and injuring 377. It is very sad indeed and millions around the world are trying their best to help after this tragedy.
After this devastating news we would like to bring you the best tornado apps following the Moore Oklahoma disaster. To have a tornado app on your smartphone or tablet is a good idea because it will alert users of suspected bad weather etc.
The first tornado app we would like to mention is Zappix for both Android and iPhone, and in response to the devastating tornado in Oklahoma the customer service app has put in place a special application menu that allows the user to help the victims and families.
The Zappix app menu contains: The American Red Cross, Save the Children, Operation Blessing International, The Salvation Army, AmeriCares, Samaritan's Purse, Feed the Children, OK Strong Disaster Relief Fund, Oklahoma Baptist Disaster Relief and Operation USA.
The next app is "Tornado – American Red Cross" and this is a great app that will allow users to get family and the home ready if there is a tornado warning. Main features include audible siren when NOAA issues a Tornado warning, step-by-step instructions of what to do in case of a tornado, Red Cross location-based open shelters map, and so much more, please click the relevant links — Google Play / App Store.
Another great app to have is "TornadoSpy+: Tornado Maps, Warnings and Alerts", this one is for iOS device users (Download Here), the key features within this app will allow users to track tornados and hailstorm movement worldwide, the ability to view tornadoes, HD radar, hail overlayed on interactive maps simultaneously, as well as Real Time Push alerts, Filter sightings by spotter ratings, tornado reports, tornado warnings from National Weather Service storm spotters, Tornado forecasts, Warning maps, plus so much more.
The "StormEye" app is available via Google Play for Android users; this contains detailed weather radar images overlayed on Google Maps and storm tracking information. We love the fact the app with provide estimated time of arrival (ETA) and where the storm is heading and what the storm's intensity is, this app comes with a whole lot of features that is well worth checking out.
If you know of any other tornado apps please do let our readers know, this will be very helpful. A few days ago AT&T decided they wanted to help by waiving charges, please do read more about this here.