iPhone 6, 5S release size matters most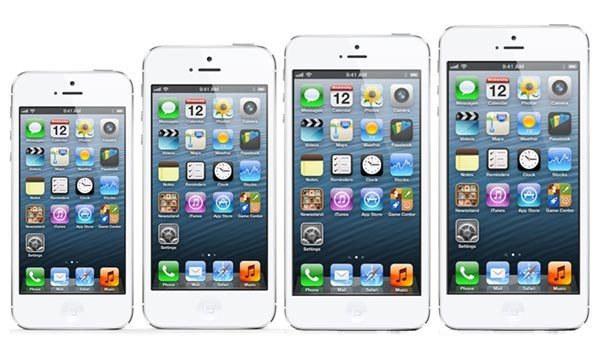 If the results of a few polls on different social channels are anything to go by, then the iPhone 6 or 5S size matters most to potential buyers according to more than 1,500 voters. The results we have collected from general online users points to a number of iPhone 6, or 5S, features that users want most above all else.
It is still not clear if the next iPhone will be called iPhone 6 or 5S, but we will almost certainly be able to confirm the start of production next month just after WWDC 2013. This would allow for the normal production time of up to 3 months, which then would offer an iPhone 6 / 5S release date around September.
A bigger screen on the iPhone 6 – rumors point to a minor change in features this year, so we'd expect an iPhone 6 to arrive next year with a lot more changes to specs and design. The top feature shown within the polls reveal "a bigger screen" being the most demanded improvement, and while this isn't for everyone it certainly met the desire of 38% (around 570 voters).
Built-in fingerprint scanner on iPhone 5S – if we go with the assumption that there's going to be a minor updated named iPhone 5S this year, then the headline feature could be a built-in biometric fingerprint scanner. This is the opinion of many analysts and claimed from so-called insiders leaking information over the past couple of months, but it is also the second most wanted feature for the next iPhone from online polls. 17% or around 255 people want a built-in fingerprint scanner to feature above everything else.
Other desired iPhone 6 or 5S features that could arrive with a release date this year, or next, include wireless charging at 240 votes, NFC/mobile payments at 210 votes and a cheaper iPhone price at 90 votes.
Do you agree with the majority, and if not what do you want to see change most on iPhone 6 or 5S? Other than hardware and specs, it is worth noting that some users aren't happy with the lack of support for older iPhones. This worries some iPhone 4 users that would like support for iOS 7, but could end up being singled out from the upgrade thanks to the device being too old.
Sadly, it looks like a growing number of iPhone users are expecting a lack of innovation with the so-called iPhone 5S release pegged for a launch in fall. One reader stated, "the iPhone 5S will release completely useless, then a more innovative iPhone 6 will release later in 2014". Do you agree with this line of thought, and what do you think about the desired features from the above poll results?