Sony Xperia S clarification for Jelly Bean update news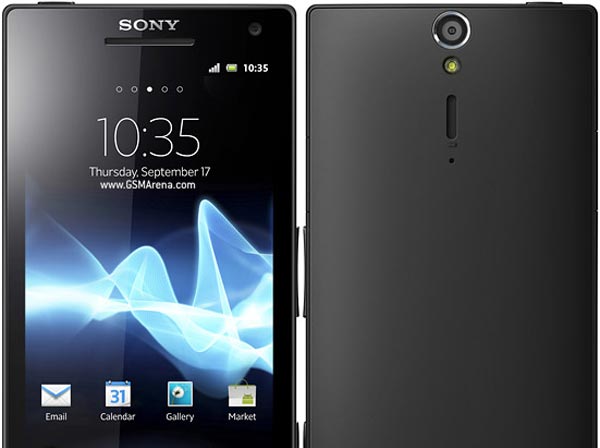 It has been a rollercoaster ride for Sony Xperia S owners looking for news on the Android Jelly Bean update, and even after promises for the new software arriving in May and rumors of a rollout, it looks like we're back to square one.
Around 5 days have passed since we saw reports pointing to the Android 4.1.2 Jelly Bean update landing on Sony Xperia S handsets. This was even confirmed by the official French Sony Xperia team, although our readers revealed their frustration and confusion for the upgrade during our last news update.
Shortly after hearing that confirmation from the French team, it seems this "was a mistake" according to a tweet on the official Sony Xperia DE channel. You can see that tweet below, which explains the Sony Xperia S Jelly Bean announcement was an incorrect update from their "colleagues".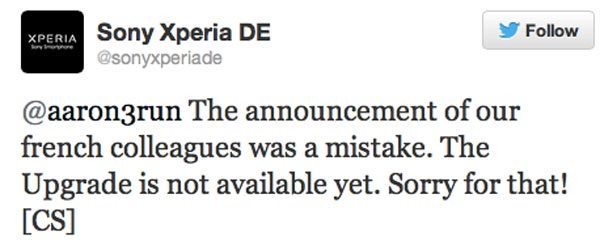 Sony Xperia S clarification for Jelly Bean update rollout — you can see another tweet below and this was published on the same Twitter account today. It clarifies how long the Sony Xperia S Jelly Bean upgrade can take to reach all devices, which is basically up to four weeks.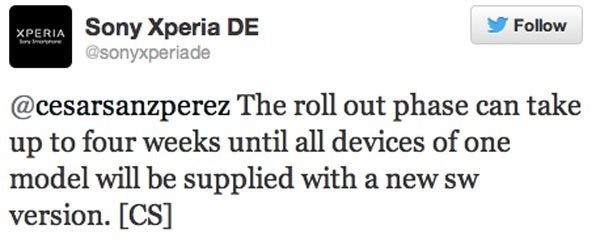 Have you received the Sony Xperia S Jelly Bean update yet? If you have seen the upgrade rollout, then please share your location and Android version in the comments. We have heard some people stating they're in London, UK, and have the Jelly Bean update but others deny this is true, so your feedback is welcome below. Only a few days left in May, so with any luck things will start moving soon but remember the above tweet that explains how long the rollout can take.