Snapchat leaked screenshot photos gone from Facebook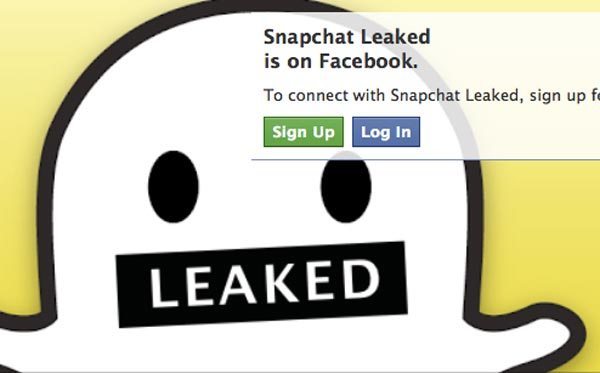 What a week it has been for Snapchat leaked photos and users wanting to learn how to take a screenshot within the Snapchat app, which is a real-time chatting app on both Android and iPhone. The other reason this news has hit the headlines on many news outlets is thanks to the kind of photos appearing on services like Snapchat Leaked.
Snapchat leaked photos and websites — two websites hitting the headlines this week include Facebook and a website called Snapchat Leaked. While some of the Android and iPhone owners using Snapchat might have thought every photo they took would be safe, it seems that a Facebook page and website called Snapchat Leaked has been posting these pictures after taking screenshots that users first thought was impossible.
The Snapchat Leaked Facebook page was removed within the past 24 hours, although Google still has a cache of that Facebook page, and the website Snapchat Leaked seems to have gone as well with some dodgy looking redirects now in place.
Again, a quick look at Google images for Snapchat Leaked with safe search off then reveals all the Snapchat screenshots that were took and posted on the service Snapchat Leaked.
One quick look reveals why a lot of people would be worried about their privacy being breached, although other Internet users comment on how stupid it is to upload photos like this in the first place, especially with the amount of websites getting hacked or workarounds in capturing photos from services like Snapchat.
Have you fallen victim to apps like Snapchat and did you see the leaked photos page before it was removed from Facebook? It is worth noting that the Snapchat Leaked Facebook page had over 500,000 people following it before it was pulled, which simply provided leaked screenshot photos and that's about it.
The reason so many people took dirty photos for fun was due to the fact that Snapchat photos only last up to 10 seconds before deleted. If someone took a screenshot then this killed that rule, although users do get an alert about this taking place but they wouldn't know where the screenshot went after it was taken.