Samsung Galaxy Note 2 & S3 Jelly Bean 4.2.2 update incoming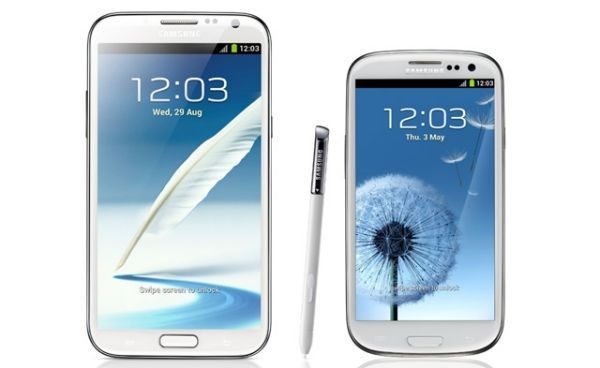 Those of you that own the Samsung Galaxy Note 2 or Galaxy S3 and waiting for the new Android 4.2.2 Jelly Bean update might like this news.
We have received many emails via sources (Not going to mention them) suggesting that Android JB 4.2.2 for the Samsung Galaxy Note 2 and Galaxy S3 is incoming and could come within the next 48 hours, we have emailed Samsung and other sources to verify this and have not had any replies just yet.
We are hoping this is all true, and if it is then you could see the new Jelly Bean 4.2.2 on these two smartphones within the next few days. Back on May 10th SamMobile tweeted news about the update (See below), since then no one has verified release dates.
Android 4.2.2 for high-range devices from June #sgs3 #note2

— SamMobile (@SamMobiles) May 10, 2013
Now if we go on the June release like SamMobile tweeted and the emails we received then it looks promising that in June owners of these devices will see the update, so here is hoping the 48 hour window is correct.
We also heard that the Samsung Galaxy Note 2 and S3 would in time get Android Key Lime Pie, but we believe the next update will be 4.2.2 and then will stop at that. It will only be new smartphones such as the Galaxy S4 and future devices getting the KLP treatment, we might be wrong.
Please let us know if you own the Samsung Galaxy Note 2 or the Galaxy S3 and waiting on the Android 4.2.2 JB update?