Google Nexus 7 accessories to consider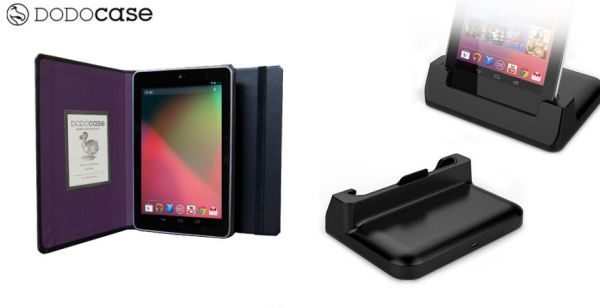 Today we'll be looking at the best accessories for the Google Nexus 7. Let's get right into the selections, shall we. Below you will see our top 5 Google Nexus 7 accessories for your tablet, hope you like them, enjoy.
5. MFX Screen Protector for Google Nexus 7 – 5 Pack
This Nexus 7 screen protector is probably the best value on the market, boasting a pack of five for less than a tenner. Getting multiple protectors in a pack is definitely useful for tablets like the Nexus 7, where it's harder to apply them evenly with the larger screen size. A good tip for applying them properly is to hold the two vertical edges together before you apply the protector, and then slowly press them down, moving from the middle of the screen to the edges.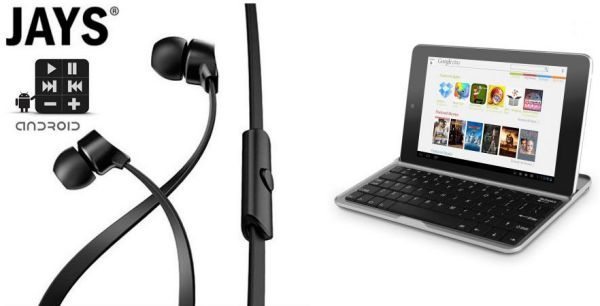 4. DODOcase HARDcover for Google Nexus 7
A good cover is essential for the Nexus 7, as it provides much-needed protection for the body of the device and also frequently adds a stand to the tablet. The DODOcase HARDcover is one of the finest examples, offering a high level of fit and finish at a reasonable price. The case has a book-like look and feel, adding an air of high-class quality to the tablet. The DODOcase supports the Nexus 7's sleep and wake functionality, automatically locking and unlocking the tablet as the cover is opened and closed.
3. Google Nexus 7 Case-Compatible Desktop Sync and Charge Cradle
While the DODOcase is a great cover for the Nexus 7, it doesn't work as a kickstand in that all-important portrait orientation. This dock does just that, keeping the Nexus 7 in an easy to access position where it can be used for reading incoming notifications, surfing the web and writing messages. The dock also charges the tablet, ensuring it'll always be full of charge when you're ready to get moving again. A simple and inexpensive accessory that adds a lot of convenience and style to your Nexus 7.
2. a-Jays One+ Earphones
Sadly, the Nexus 7 doesn't feature the awesome front-facing speakers on the larger Nexus 10, so sound quality isn't ideal. To combat this, you may opt to get a set of in-ear headphones. One of the best options on the market is the a-Jays One+, which is specially designed for Android devices and includes a multi-function in-line remote. The bass response on these headphones is impressive for their size, and definitely will make watching films, playing games and listening to music a blast.
1. Bluetooth Keyboard and Case for the Google Nexus 7
If you want to get some work done on the Nexus 7, it's best to add a few elements from a traditional computing setup. One of the most useful is a Bluetooth keyboard like this one, which will allow you to write longer emails, articles and take notes more efficiently. This accessory gets extra points for being super portable too, as the keyboard is built into a case that you can take with you everywhere without needing a space in your bag for a separate Bluetooth keyboard. A simple yet solid way to make working on your Nexus 7 much faster and more efficient.
That's all the time we've got for now, for you the Nexus 7 accessories mentioned above please search Mobile Fun. Thanks very much for reading the article, and remember that you can leave questions and comments about what you've read in the comments section below. Have a good weekend!