HTC One vs unofficial HTC T6, now or later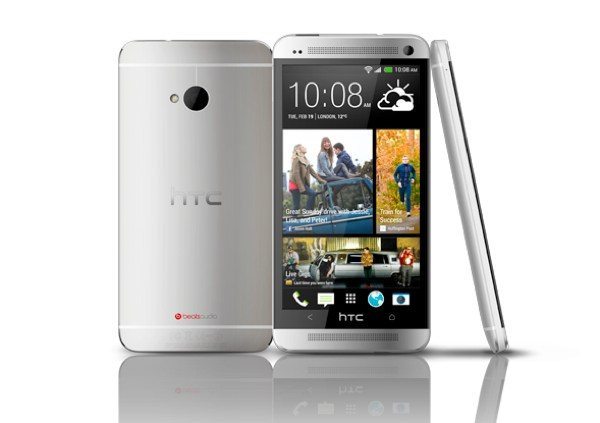 We've written many articles now about the HTC One smartphone and yesterday we heard rumors about an upcoming device dubbed the HTC T6 that could be a larger phablet-style phone based on the One. We thought it would be interesting to look at the HTC One vs. unofficial HTC T6 to see how the new addition, due later this year, could compare to the current successful flagship.
It looks very much as though the HTC T6 could be a natural and direct competitor against the Samsung Galaxy Note 3, also due later this year. We previously gave rumoured specs about the upcoming T6 and it's fair to say that looking around tech sites the HTC T6 has caused quite a stir. Just so that you know, the image that you can see below is of the HTC One.
You may be trying to decide therefore, whether to purchase the HTC One now, or wait to hear more about the HTC T6 later, so let's see how they compare. Of course, the HTC One has been on sale since March and so all of the specs we give you for that device are official. However, please bear in mind that all of the specs we're about to give you for the T6 have been leaked and so cannot be confirmed yet. They do come from a very often-reliable source though, so we think that at least the majority of these will probably turn out to be accurate.
Processor
The HTC One has a 1.7GHz Qualcomm Snapdragon 600 quad-core processor while the HTC T6 is said to have a 2.3GHz Qualcomm Snapdragon 800 quad-core processor, quite a step up!
Display
There's a 4.7-inch Super LCD3 full HD display on the HTC One while the T6 is rumoured to have a whopping 5.9-inch full HD display. Obviously any decision here between these two phones could depend on your preference of screen size alone and there's quite a difference here.
RAM and Storage
The HTC One has 2GB of RAM and 32 or 64GB of internal storage, non-expandable via microSD. The HTC T6 on other hand is said to also have 2GB of RAM but this time only 16GB of internal storage. However, the important thing to note here is that the internal storage of the T6 is likely to be expandable via microSD.
Camera Set-Up
The HTC One has a 4-megapixel UltraPixel rear camera and 2.1-megapixel front-facing camera. Remember though that the low megapixel count here is not reflective of the capabilities of this camera. This is because of HTC's UltraPixel technology that makes the camera particularly good in low-light conditions. Unfortunately there has not been much leaked about the HTC T6 camera set-up other than it is also likely to feature an UltraPixel rear camera as well as a 2.1-megapixel front-facing shooter with wide angle lens.
Battery
The juice requirements of the HTC One are taken care of by a 2300 mAh battery. It looks as though HTC has considered that the larger screen and improved processor of the T6 will need some extra battery oomph though, as leaks suggest a 3300 mAh battery as well as a case that will give an extra 1250 mAh battery capacity.
Operating System
The HTC One released with Android 4.1.2 Jelly Bean, upgradable to Android 4.2.2. Meanwhile the HTC T6 is likely to release on the potential Android 5.0 Key Lime Pie, which would be a big bonus for potential buyers.
As you can see then, although the HTC T6 is said to be based on the HTC One there are some very decent likely upgrades if these specs are accurate. The HTC T6 is also rumoured to be getting a fingerprint reader that could automatically unlock the device when the owner picks it up, as well as a stylus. We should also remind readers that a Google Edition of the HTC One is due out later this month. We are certainly looking forward to hearing more about the HTC T6 and will inform readers as soon as we hear further details.
Ultimately we feel that if you don't need to upgrade your phone right now and would like a larger display than the HTC One has, then it may well be worth you waiting to see what the T6 will officially offer. However, if you want a phone right now then the HTC One is certainly one of the very best Android smartphones currently available on the market.
We'd really like to hear your opinions on the HTC One and HTC T6. Maybe you already have the HTC One and can heartily recommend it to other readers? Perhaps you'd rather delay any purchase of a new smartphone at the moment to see what the HTC T6 or the Galaxy Note 3 has to offer when they are officially introduced? We'd welcome your comments about this.