Samsung Galaxy S5 opportunity to input the dream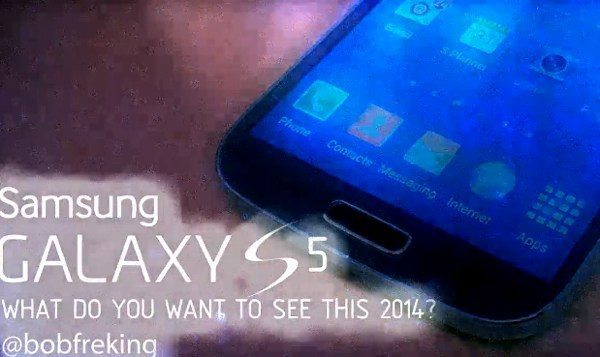 The Samsung Galaxy S4 has recently hit the shelves worldwide and attention is already turning towards the Samsung Galaxy S5 and what the phone will offer. Many of you would no doubt like to have some input into what you think Samsung should bring to the Galaxy S5 and you now have an opportunity to say what you'd like to see in a dream version of the device.
Some of you may remember that last year designer Bob Freking issued a video asking people what they would like to see for the Galaxy S4 and after plenty of input from enthusiasts he then came up with a trailer concept for the Galaxy S4 that amalgamated all of these ideas. It was a great experiment and Freking has now decided give it another go, this time for the Samsung Galaxy S5.
Freking feels that Samsung didn't fulfill some of the opportunities for the Galaxy S4 that no doubt many people would like to see on the Galaxy S5 and also wants some new ideas for the dream Galaxy S5 concept. He's come up with a tantalizing image asking what you'd like to see for the Galaxy S5 in 2014 and wants your participation with suggestions of specs and features as well as the design.
If the same happens as with Freking's Galaxy S4 concept, ideas for the S5 will flood in, and then Freking will create the dream Galaxy S5 to tease us while we wait for the real deal. Freking feels that many would have liked an aluminum build for the Galaxy S4, as well as a better camera for low-light conditions and also suggests that maybe there were too many gimmicks, so what would you like to see for the S5?
Take a look at Freking's new YouTube video below this story where he asks directly for input for his Samsung Galaxy S5 dream phone. We'd love to hear your ideas too. Maybe you'd like more RAM, camera OIS or even more internal storage? Let us know what you'd like for the Galaxy S5 in the way of design, specs and features by sending us your comments as this is something we're really interested to hear.