White Nexus 4 US price via T-Mobile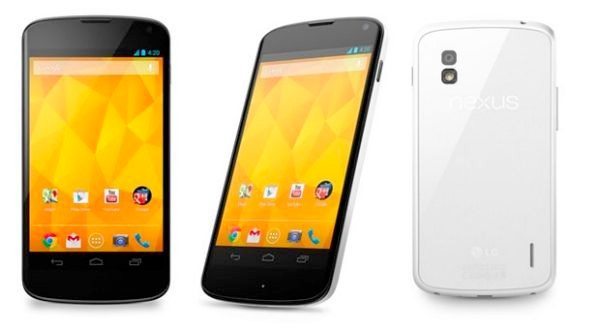 Regular readers will remember that a few days ago we told of the upcoming available of the Nexus 4 smartphone in white, following the huge popularity of the black version of this handset. At that time the pricing for the US had not been announced but now we have details of the price on T-Mobile and also through Google Play.
The white version of the Nexus 4 released first in Hong Kong, is now rolling out to various markets worldwide and is now officially available at T-Mobile and Google Play. The 8 GB variant at Google Play is priced the same as for the black version at $299 while the 16GB model is $349. As an added extra customers who purchase the white Nexus 4 through Google Play will receive a free white bumper.
If you want to purchase the Nexus 4 in white from T-Mobile then you will need to pay $19.99 up front with $17 payments for 24 months. Alternatively it will cost you $427.99 if you want to pay for the phone outright.
The Google Nexus 4 has been a big hit for Google and LG, but the attention of a lot of Android enthusiasts has already turned to the Nexus 5 so it remains to be seen whether the white Nexus 4 is a bit late to the game. However, as the much-rumored Nexus 5 has not come close to being made official yet, some may prefer to purchase the Nexus 4 in white now.
We've been following developments about the Nexus 5 and will continue to keep you informed. Will you be purchasing the Nexus 4 in white, or will you wait to see if the Nexus 5 is introduced soon? Send your comments to let us know.