LG Nexus 4 white release tomorrow, no 32GB or LTE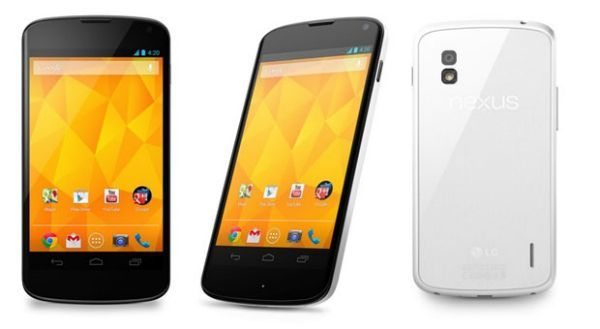 The release of the LG Nexus 4 in white is finally upon us, starting tomorrow on May 29th in Hong Kong and will then roll out to select markets in Asia, Europe, Middle East and North America over the next few weeks.
We reported a few days ago that the white LG Nexus 4 would be coming and now it is, but there was no mention of 32GB or LTE versions and we can see this being an issue with a few Android users.
This new LG Nexus 4 in white is identical to the existing Nexus 4 with a 4.7-inch 1280 x 768 display and Android 4.2 Jelly Bean, maybe LG decided LTE is not an option because there are still a few problems with LTE, we believe they should have released one and then customers can choose if it is for them or not.
The hardware and design will remain the same, it seems there is a trend for the white version and now the trend will become reality for those wishing to get their hands on one. Personally we prefer the black version, white is not what we would go for but to have an option is a good move by LG.
White Nexus 4 Price
LG did not release any prices for the white LG Nexus 4, so we are guessing it will have the same price point as the black model.
We have looked around online and have seen many consumers saying the white version is too late, one person mentioned that they do not care for the white model because they are waiting for the Nexus 5. However, there is no official news on the Nexus 5 so you might have to wait a while.

Please let us know if you will be buying the LG Nexus 4 in white?
Source – LG Newsroom