Store earbuds in iPhone 5, 4S / 4 cases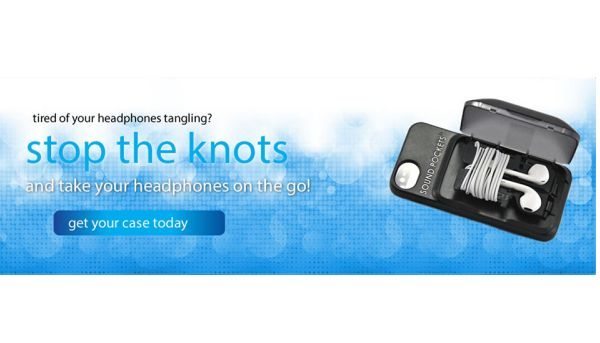 We love innovative ideas when it comes to Apple smartphones and we love the thought of storing Apple earbuds in well-designed iPhone 5, 4S / 4 cases.
There are millions of iPhone cases on the market with different designs, you can buy the wallet case, iPhone charger case and so many more, the list is endless. Now we have found another by Sound Pockets, and these work in two ways.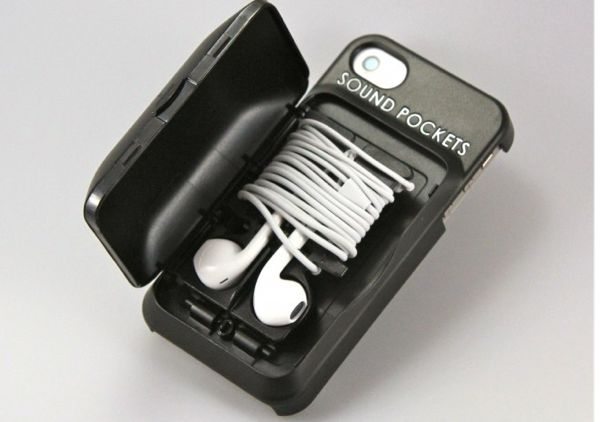 It is common knowledge to wrap our earbuds or earphones around the iPhone, or we wrap them up and put them in our pockets, and we all know you can buy cable tidy products to store the them, but how about a case that does this for you?
The new 'Sound Pockets Freedom Case' can be pre-ordered right now at a reasonable price, the iPhone 5 case is priced at $39.95 and for the iPhone 4 / 4S it is only $34.95, and the choice of colours are amazing.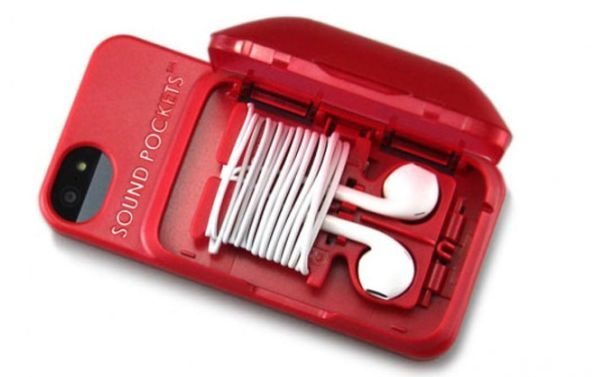 The case comes with a built-in compartment for storing earbuds; once you have placed the earbuds in the special compartment you just close the lid for safe keeping. You can open the back casing to remove your earbuds and then use the casing hatch lid as a kickstand vertically or horizontally.
Wrap your earbuds up safely and then clip the 3.5 mm plug into its housing and neat storage is complete. The iPhone cases come in many colours such as black, blue, orange, green, white, purple, red and pink.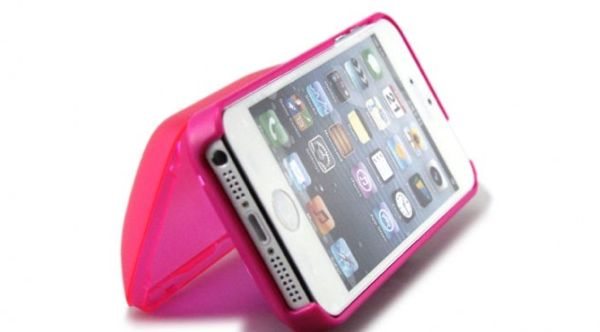 You do have to remember these cases do have a hump on the back, so remember when trying to fit your iPhone into your tight jean pockets, we still like these cases. Not too sure if other earbuds fit into these cases, the pictures shown ear only show the Apple earbuds.
Please visit Sound Pockets to pre-order your iPhone 5, 4S / 4 case – What do you think about these cases?