Vodafone Smart 3 hands-on review, impressive results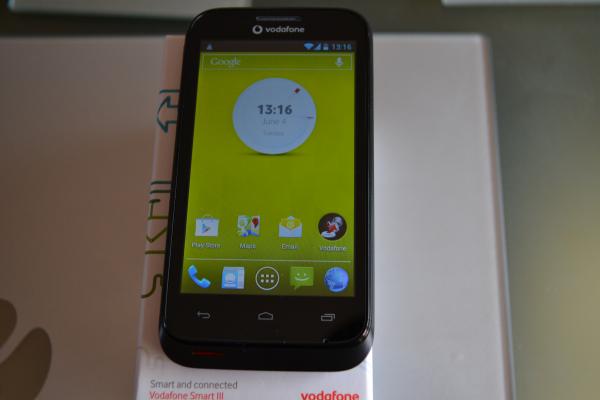 There are always lots of new high end smartphones being released but if you don't want to pay out so much money on a smartphone there are still a number of worthy options still open to you. Phones Review was lucky enough to be sent the Vodafone Smart 3 to try out for a hands on review and the budget Android smartphone has returned some impressive results.
Vodafone launched the handset last month and to recap the device can be purchased for only £95 on Pay as You Go or is available free on two year contracts starting at £13 per month. The specifications for the device include a 4-inch WVGA Capacitive touchscreen display at a resolution of 480 x 800 that uses a single core 1GHz processor under the hood.
There is also 512MB of RAM, 5-megapixel autofocus rear facing camera that is coupled with an LED flash and is capable of 720p video recording. There is 4GB of internal storage that can be expanded by a further 32GB via a microSD card, and the handset measures 123.2mm x 64.4mm x 10.9mm weighing 136 grams.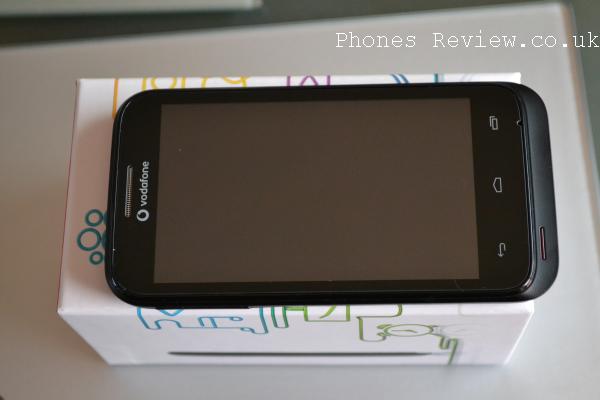 The handset was well packaged in the supplied box and along with the device you will find the battery, wall charger, quick start guide, mix n match inlays, data cable, and a headset. Removing the rear cover to put the SIM card and battery in is done in two stages with the surround coming off first before the rear panel that is clear until you use the supplied inlay if you so wish.
Once this has all been put back together the handset boots up and you are introduced to the Kikin tutorial that provides quicker search results by just pressing on a word. As you go through you are shown how to use the service that then extends to other features on the handset, which will be ideal for anyone using a smartphone for the first time.
The device is running the Android 4.1 Jelly Bean operating system that only has a few Vodafone extras put on top that are not overly intrusive. My personal handset is the Samsung Galaxy S3 so obviously it's not fair to compare the two handsets, but the Smart 3 is an impressive device with the display being quick and responsive to touch commands.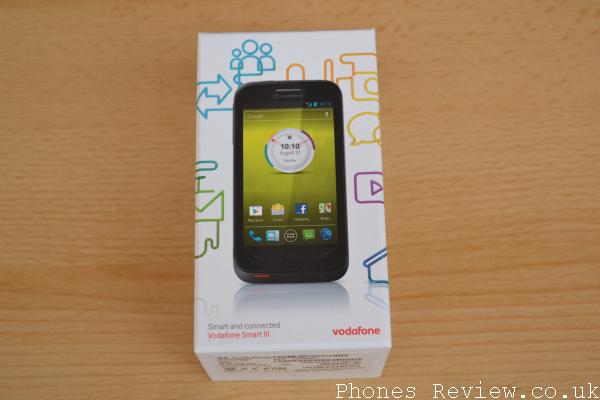 There are a number of Google pre-installed apps that you would expect to see on an Android smartphone but there are also some nice useful features such as the LED torch that has varying levels of brightness.
I was quite impressed with the supplied camera that allows for multiple shots at an impressive rate on a handset at this price level with the quality of the images at what you would expect on a 5-megapixel shooter.
The call quality was found to be of a good standard with the rear facing speaker providing a nice loud ring when turned up to maximum, so there shouldn't be any danger of missing important calls because you can't hear the ringer.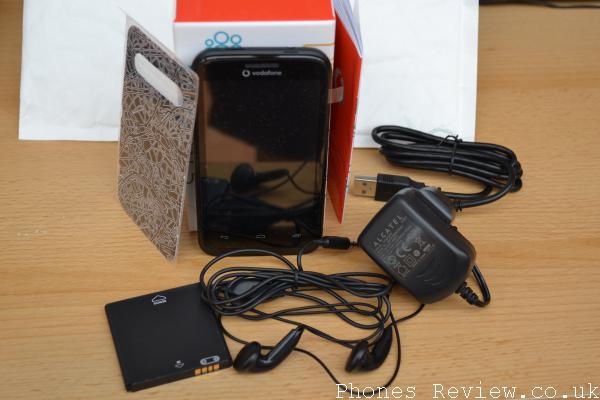 This device will obviously not be ideal for those that want to play the most power hungry games but it coped well with the pre-installed Cut the Rope and Temple Run 2 that was downloaded. At the top of the display you can pull down a notification bar that has a number of settings that can be toggled such as Wi-Fi, Bluetooth, and some other features.
Another neat feature was the button on the bottom right hand side of the display that when pressed shows all the open apps that then allows you to quickly kill them or return if required. In summary the Vodafone Smart 3 is well worth the money and would be ideal for anyone that is upgrading to their first smartphone but don't want to splash out too much cash, and you even get an FM radio among a number of other useful features. If you want to purchase the Vodafone Smart 3 head over to the official website where the handset is available in white or black colour options.