iPhone 5S upgrade, best price for iPhone 5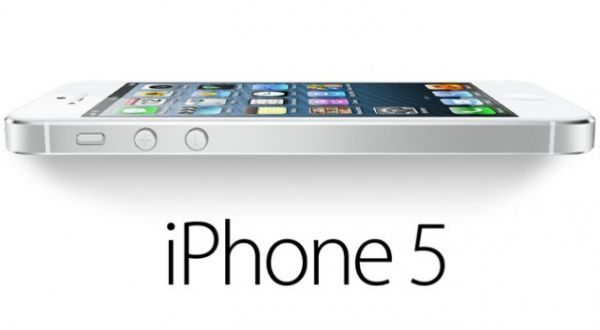 We know we are very early with the iPhone 5S upgrade, but it is expected to release in September and that is only a few months now. So, we thought we would give you a heads up on where you can sell your iPhone 5 and make the most money in the UK.
There are many online phone recycle sites out there and three of the best include O2 Recycle, Envirofone and Mazuma. The next big Apple smartphone is going to be the iPhone 5S, it could be the iPhone 6 but we are very doubtful.
Many consumers are probably already in a contract or on PAYG and cannot afford to buy the new iPhone when it releases, so the best option is to sell your old iPhone 5 and try to make as much money as you possible can.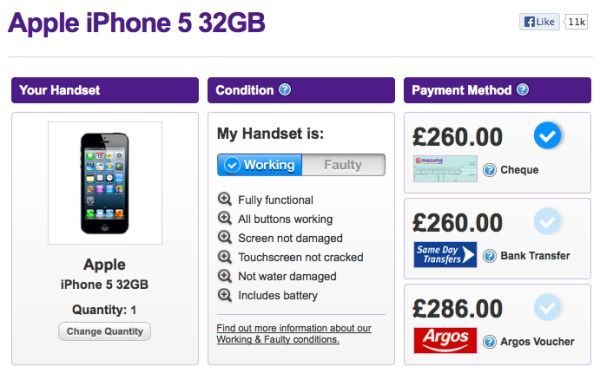 Trying to sell your iPhone 5 to a friend before the iPhone 5S release will be very hard indeed, they will probably want it as much as you, unless they are avid Android users.
O2 Recycle is not the best for offering the most money for your iPhone 5 but they are still very good indeed, we have also got prices by Envirofone and Mazuma, all three are great.
O2 Recycle will offer you this if you send in your iPhone 5 (These are based on the top price for a mint condition handset) – iPhone 5 16GB £243.00, 32GB will get you £256.50 and if you want to sell your 64GB iPhone 5 to O2 you can get up to £266.00 dependant on condition.
Envirofone prices include: iPhone 5 16GB £250.04, 32GB £260.03 and for the iPhone 5 64GB they are offering £270.02.
Mazuma prices: iPhone 5 16GB £250.00, 32GB £260.00 and for the 64GB model they will offer you £270.00.
Both Envirofone and Mazuma offer a little more money than O2 Recycle, you can get more money if you choose vouchers, but that would be silly because it is better to get as much cash as you can to go towards your new shiny iPhone 5S.
If you are in a contract and only got a few months running we know you will want the next Apple smartphone, even if you still have a long contract you can still sell your iPhone 5 and get as much money for it by selling it to a recycle company and then find the rest of the money to purchase your 5S.
Will you be selling your iPhone 5 for the iPhone 5S upgrade?