HTC One Mini hands on experience leaks photos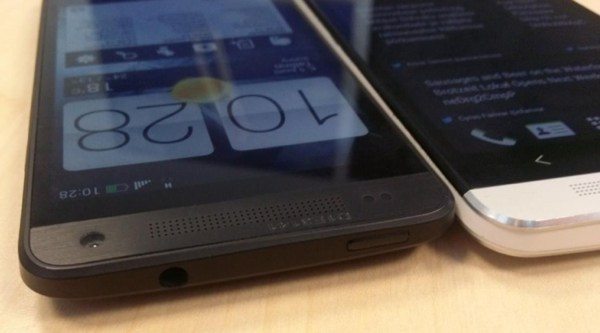 We first heard of the HTC One mini at the beginning of May when it had the HTC M4 codename. Since then we've heard some more and so also have a good idea of specs, but we hadn't seen any photos of the actual device. Now though, a hands-on experience has emerged along with several leaked photos, some of them showing a comparison of the One mini against its bigger namesake, the HTC One.
These photos, two of which you can see here, came from an Estonian site that managed to take a good look and have a hands-on with the HTC One mini. From the images we can see that the width of the mini version appears about the same as the larger One. However, the One mini is shorter as you would expect. It's a little difficult to say from the photos, but it does appear to be a little thinner too.
We previously heard of a mid-July release date for the HTC One mini, but that came from a Taiwanese source and so could relate to that region only. We say this because the Estonian source of this hands-on says that it will release in August at the very earliest, and has also given a price of approximately €400. That's around $523 or £340, which is quite a bit cheaper than recent price quotes that we reported on for the Samsung Galaxy S4 Mini. However, it's important to bear in mind that none of this pricing has been confirmed yet.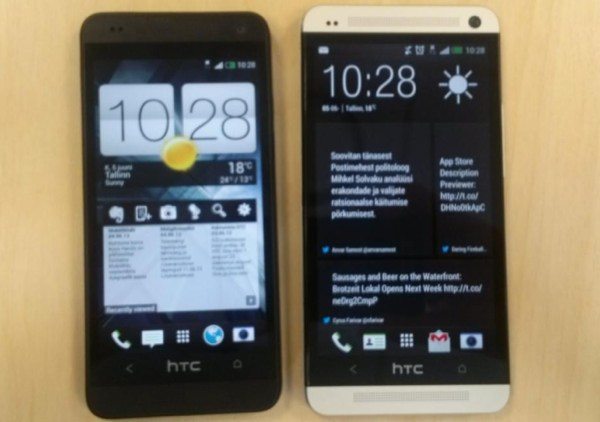 As you can see from the images the HTC One mini still appears to have the sleek aluminum casing of the larger HTC One, and unofficial specs of the mini version include a dual-core processor, 4.3-inch display with 720p resolution, 2GB of RAM and 16GB of internal storage. Along with this there looks likely to be a 4-megapixel UltraPixel camera, a 1700 mAh battery, LTE, front stereo speakers and Beats Audio.
The HTC One mini could launch running Android 4.2.2 Jelly Bean with HTC Sense 5. If you're waiting for the HTC One Mini to release then we'd like to hear your thoughts on the leaked photos of this device. Do they further encourage you to purchase the One Mini? What do you think of this unconfirmed pricing? We always appreciate your comments so do send them in.