iPhone 6 could have gaze technology addition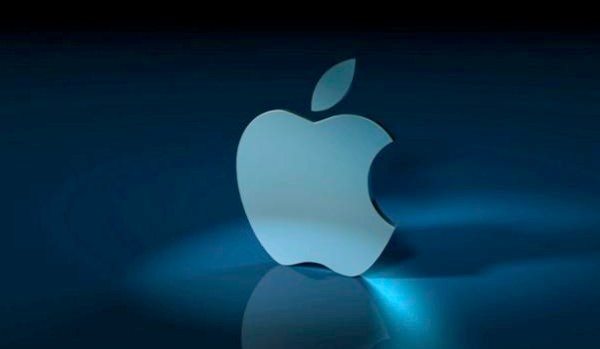 From time to time we like to look ahead to future devices, and we've just heard of some new technology that the Apple iPhone 6 could utilize. There's a possibility that the iPhone 6 could benefit from gaze technology, as a patent application regarding this has just been published by the US Patent and Trademark Office.
This is not a totally new idea from Apple, but the company is revisiting gaze detection technology. Samsung has used this kind of technology in its just-released Galaxy S4, and it's reported that Sony and BlackBerry also have this type of technology under development. At present users of the iPhone will find that the display turns off if they hold the device to their face, and this could be developed further so that a gaze detection feature could also be used to stop videos or music playing if the user looks away from the iPhone.
If this sounds rather gimmicky we should point out that in fact this could lead to conserving power. This is something that many iPhone users would really welcome, as battery life on the device is one of the few criticisms that owners sometimes note. Power consumption is an important issue with current smartphones, especially as our use of them is increasing all the time as well as the amount of functions we use them for. Thus manufacturers are putting real efforts into conserving power, and as displays on modern phones use a sizeable amount of power, turning them off when not needed could make a real difference.
The problem here is that some conventional technologies can turn off screens at the wrong times, hindering the user, or not turn them off when appropriate so that the device uses precious battery power. Apple's Gaze Detection Technology could be a way to evolve power management and could be used in various Apple devices, including iPhones.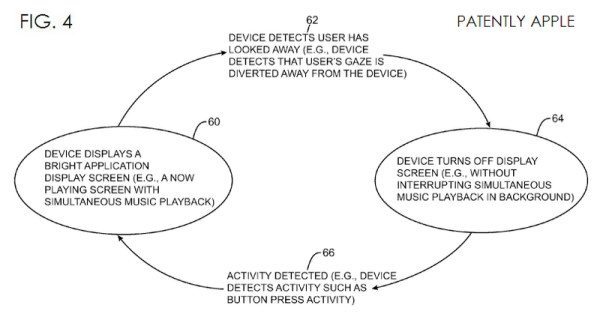 We have no way of knowing how far along in development this new technology is, but it seems unlikely that it would arrive in time for the iPhone 5S, which we expect to release in fall. However, the iPhone 6 is likely to launch in 2014, and so it's certainly plausible to think this idea may be implemented in the device. Of course, there is also the possibility that Apple may never use this patent at all.
If it does come to fruition though, it appears that Apple could use more than one gaze detection sensor on devices. This means that the camera could be used for example, to detect whether a user is looking at the device in question, and specifically the device could know if a user were actually looking at the display screen.
This gaze technology could also operate in different modes so that in one mode it could optimize performance, and in another mode it could conserve battery life. The gaze detection might be able to determine which particular mode was appropriate for the circumstances. This is certainly a clever idea and Patently Apple goes on to fully detail active and standby modes, how this technology could apply to playing tunes or videos, and how gaze detection could be suspended when appropriate.
As we previously noted, many smartphone users would really benefit from any developments in technology that could conserve battery life on their handsets. If the iPhone 5S is nothing more than a minor refresh of the iPhone 5, then many people are looking to the iPhone 6 to offer something rather more groundbreaking and this kind of new technology, along with other ideas, would be a great start. Readers may also be interested in our previous article where we discussed the possibility of a flexible battery for the iPhone 6.
We'd really be interested to hear your thoughts on the possibility of gaze technology being implemented for the iPhone 6 or other Apple devices. Is battery life conservation on a smartphone an important issue for you when purchasing a new handset? What other ideas would you like to see implemented on the iPhone 6? Let us know with your comments.