Stunning Nexus 5 idea with Snapdragon 800 power plant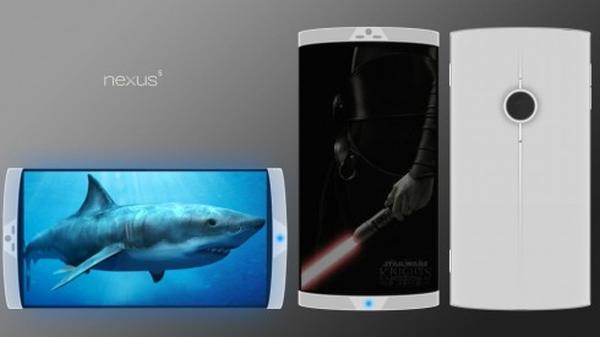 While we now have two special edition Nexus style handsets due to arrive later this month with the HTC One and Galaxy S4, there are still a lot of Android fans that are looking forward to the next Nexus device, and today we have the stunning Nexus 5 idea with a Snapdragon 800 power plant.
We often bring you different concept phone ideas that are the work of some creative designers and today's offering is no different. The render you can see on this page is the work of Andreas Lossau and features a Nexus 5 design that uses a 5.3-inch Full HD Sharp IGZO touchscreen display.
Under the hood is a custom version of the Qualcomm Snapdragon 800 processor that is clocked at between 58MHz and 2352MHz with support for 4K UHD decoding, and taking care of the graphics is an Adreno 425G GPU.
There is also 2GB of LPDDR3 RAM along with an ultra low powered DSP core and a Qualcomm modem, and fitted to the back there is a 13-megapixel shooter that uses Pelican Imaging technology that is capable of 4K UHD video capture as well as Full HD.
The three dual membrane microphones will provide stereo sound recording with enhanced noise cancellation, and up front there is a 2.1-megapixel camera with a wide angle lens. Supplying the power to this beast is a massive 6,900 mAh battery that is also removable, which uses nanowire anodes in place of silicon ones.
All this tech is fitted into an aluminium body that houses the antennas behind some polycarbonate strips in a stunning looking design. While this is only a concept idea we can still dream that these types of features will soon be found on our smartphones as manufacturers continue to push the technology behind them forward.
Do you like this Nexus 5 design?
Source: Deviantart via Concept Phones.