WWDC 2013 Apple banners depict new app icons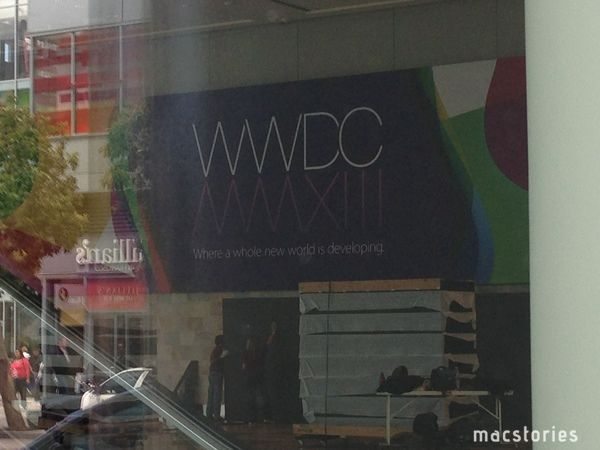 Only a few days to go until Monday June 10th and that is when we will be hot on the heels of the summer conference of the year. The WWDC 2013 banners are already being erected at the Moscone Center in San Francisco, and we see that these banners depict new app icons.
The banners in our eyes prove that the major iOS redesign will be the main centre of attention, many photos are going up online and the one shown below is by Appleholic on Instagram, you can see many more over on 9to5Mac.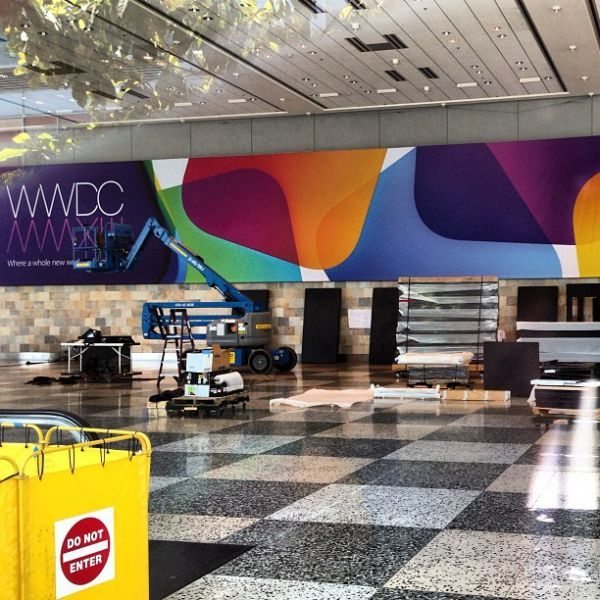 The image above depicts the new iOS 7 app icons and judging on these images it looks like the new flat design is now becoming a reality.
The photo below (Courtesy of MacStories) shows off the WWDC 2013 (MMXIII) banner has the tagline "Where a whole new world is developing", seems interesting and hopefully so much so we will get to see new innovation from Apple.
Before anyone asks, there will not be any announcements of a new iPhone or iPad, it will concentrate on sales so far, how many downloads over a period of time from users and of course iOS 7.
We reported a few days ago that there will only be live blog streaming, this means there will be no live video coverage on the day, for more information about this please read our full article on this.
The official WWDC 2013 app is now live, so it seems Apple is starting to ramp up its awareness already, please make sure you are with Phones Review on Monday 10th because we will be covering everything related.