Galaxy S4 official wireless charging kit now available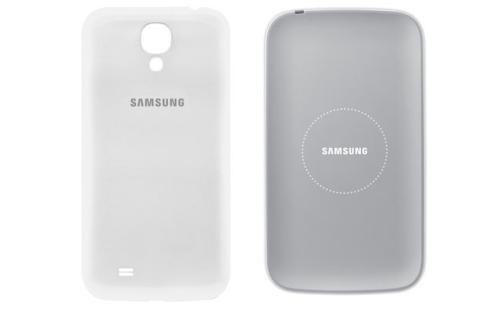 Samsung has been quite busy in the last couple of weeks with its Galaxy S4 range of handsets growing larger, and now the company has made available the official Samsung Galaxy S4 wireless charging kit that can now be purchased.
Wireless charging looks like it will begin to come the standard at least for high end smartphones, and we have already seen some third party accessories that help achieve the function for the Galaxy S4. Now Samsung has put up for sale the official kit on its own online store shortly after we heard that it begun updating the device to fix various issues.
The official Galaxy S4 wireless charging cover and the charging pad that goes with it can now be purchased, with the actual Qi certified pad costing $49.99, and the cover that is needed to be placed onto the device is priced at $39.99.
Once the new battery cover is in place owners of the handset can charge their treasured new smartphone up without the need for messy wires, and the charging pad will also charge any other product that may be owned that is also Qi certified.
The charging pad has an LED light to let you know how the charging process is going with a yellow indicator means the handset is incorrectly placed, while green means everything is as it should be and your smartphone is getting its charge.
Are you going to get the wireless charging kit for your Galaxy S4?