iPhone 5 TidyTilt case and JustMount accessories incoming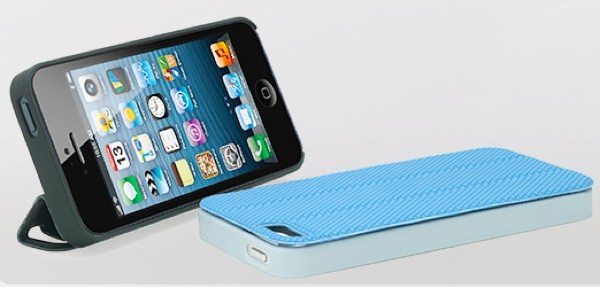 We always enjoy bringing readers news about incoming new accessories, and if you have an iPhone 5 then this article is for you. Logitech has just launched some new accessories for the iPhone 5 after recently acquiring TT Design Labs, and we have some details of the iPhone 5 TidyTilt Case and also JustMount accessories.
TT Design Labs has previously produced a TidyTilt case for iPhone, but this new launch collaboration with Logitech will bring its products to more consumers as part of a relaunch. One of the first new accessories to become available is the TidyTilt Case for iPhone 5 that has a flap in the style of a Smart Cover.
This TidyTilt iPhone 5 accessory will be priced at $34.95 and provides the user with a case that also has a kickstand and magnetic mount and provides handy storage for your earbud cord wrap. It comes in various color options with contrasting colors including black, gray, blue, green, orange or pink.
As well as this a compatible TidyTilt magnetic wall mount called the JustMount is also launching, and this one has a price tag of $24.95. There is no precise release date for either of these accessories just yet, but we think they will launch soon as pre-orders are already available for both at Logitech here.
The TidyTilt and JustMount both look to be useful, neat accessories and are likely to attract plenty of buyers. Will you be purchasing the TidyTilt for iPhone 5 or the JustMount? Why not share what you think of either of these accessories with other readers by leaving your comments.