WWDC 2013 keynote start time in UK, US and by city
While writing this article we note there is just over 75 hours to go until the WWDC 2013 keynote start time and today we want to feature the event start times by world city. This is exactly what we normally do around this date and with 3 days to go until Apple's next big event, which has helped our readers get prepared for many years.
It is amazing how many people get confused over the start time in their part of the world, although in the UK it's pretty straightforward with WWDC 2013 starting at 6PM in London. The US has a bigger range of time zones, so take a look at the image below to see the nearest city to your location.
Some locations we'll quickly mention: The WWDC 2013 keynote start time in Boston and New York is 1PM, San Francisco is 10AM and Paris at 7PM. Take a look at the worldwide times below and share a comment with your plans for when the Apple keynote starts.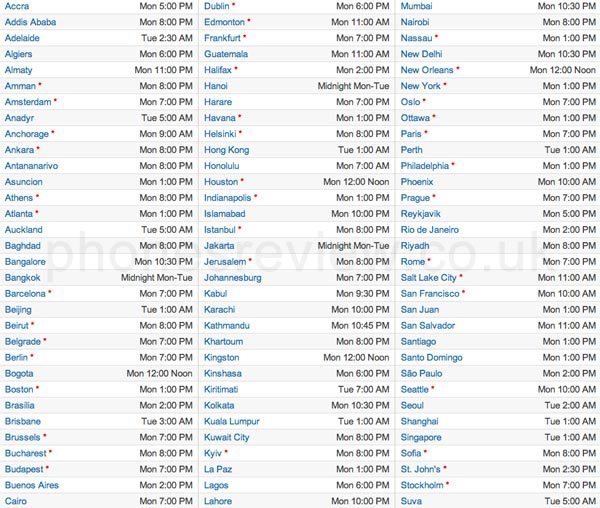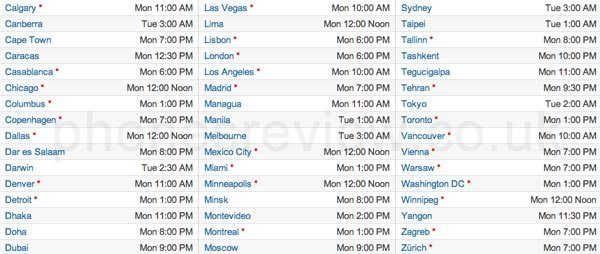 There have been a lot of rumors and speculation for WWDC 2013, although the only official comments from Apple confirmed an in-depth look at what's next in OS X and iOS, so you can count on iOS 7 being fully previewed with the beta 1 launching for developers. There'll also be engaging events, hands—on labs and more than 100 sessions for developers.
What news do you expect to see revealed during the WWDC 2013 keynote? Most consumers won't expect a new iPhone, or even the next iPads, but there seems to be solid hints towards new MacBook's and plenty of software previews. You can catch up with some of the latest predictions in our earlier article that discussed different rumors right outside the event location.