WWDC 2013 predictions discussed outside location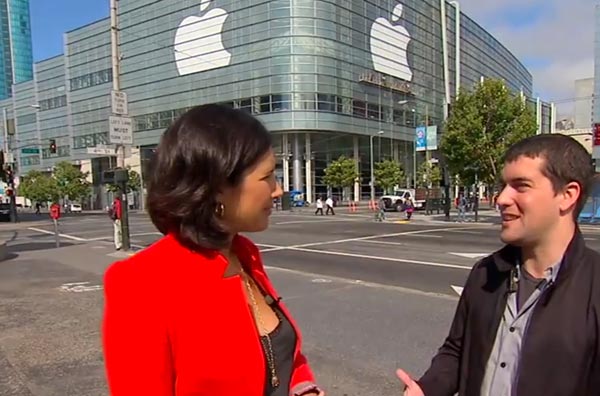 The weekend before WWDC 2013 will always be a good time to look at the latest predictions and rumors. This is exactly what one video considers outside the event location and they recap what is known and what might happen.
WWDC 2013 predictions — you can take a look at the video below this article that runs for just over 3 minutes, although our readers should remember that nothing has been confirmed by Apple but some of the expectations are basically common sense thanks to tradition.
The predictions for WWDC 2013 are discussed right outside the Moscone Center and focus on the expected iOS 7 preview with what new features should arrive in the update.
When it comes to hardware next weeks event will focus on a new MacBook Pro and Air. It has been a year since the last update, so you can expect the 2013 MacBook Pro and Air to feature the normal evolutionary jump in specs, but we're also hearing that the new MacBook Air could launch with up to a 10-hour battery life.
Other Apple hardware rumors point to a new Mac Pro and networking upgrades. While we saw iPhone 4 launch at WWDC 2013 in the past, the latest predictions and lack of production signals make it clear that the iPhone 5S won't see a release date within the next 3 months.
What are your WWDC 2013 predictions? Take a look at the video below and then remember to follow Phones Review as we deliver all the latest coverage leading up to Monday, during the keynote and after the event. You can also see how some brands are taking risks, and one company has even started making iPad 5 cases.