Samsung Galaxy S4 mini Review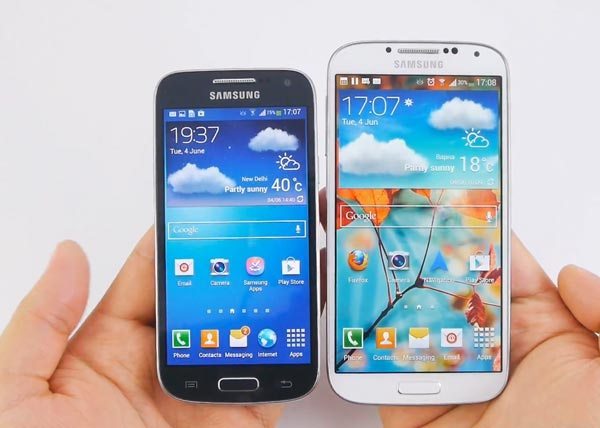 Today, we have a 10-minute Samsung Galaxy S4 mini Review for you to look at thanks to the video found on this page. As most of our readers know, video reviews offer a much closer look at smartphones and give you a visual look at just how good, or bad, they really are with a detailed look at specs and features.
The Samsung Galaxy S4 mini was an expected follow-up to the already successful full-size version, which has been selling by the millions. One of the best Android phones right now is the Galaxy S4, but can the mini follow this success with something smaller?
It is funny how some consumers laugh at the Samsung Galaxy S4 mini screen size; especially considering this so-called smaller phone is bigger than the iPhone 5. Samsung know they have fans that want something smaller than the Galaxy S4 and the mini hopes to deliver here.
In the video you will also see the Samsung Galaxy S4 mini vs. full-size S4, and both smartphones are put side-by-side. We have already seen an indoor and outdoor video test, a quick visual preview and a look at the high price. The video below is a full Samsung Galaxy S4 mini review.
Do you prefer the Samsung Galaxy S4 mini to the original model? If not, feel free to explain why in the comments.