HTC One Developer Edition, HTCDev latest RUU available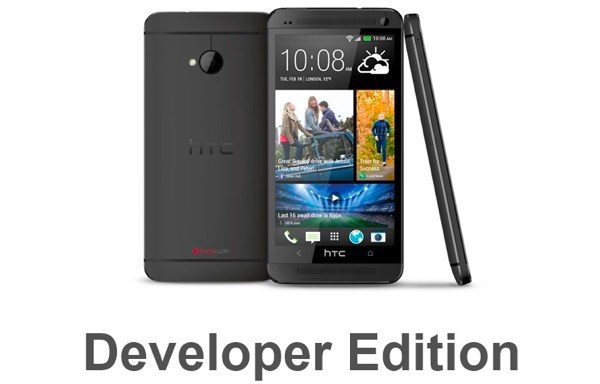 If you are the proud owner of the HTC Developer Edition then today's snippet of information is for you. The latest full RUU is now available via HTC Dev, although your device will still be on Android 4.1 Jelly Bean.
If you have managed to get your hands on the recently released Developer Edition of the One then the chances are that you'll already know what an RUU enables. No matter how many custom ROM's you may dabble with, an RUU will give you access to a completely stock version of the software that the device came with.
It's good to know that HTC is continuing its open stance of facilitating users to customize their devices, and the latest RUU will help those users and give some reassurance. Firmware version 1.29.1540.16 can be downloaded from HTCDev here, so those who enjoy rooting and flashing can enjoy these endeavors with some peace of mind.
As we said though, don't expect to sneakily manage to get your hands on the update to Jelly Bean 4.2 before standard HTC One users, as this firmware version still sees Android 4.1 in charge. This information pertains to those who have the Developer Edition of the HTC One that comes with an unlocked SIM, unlocked bootloader and also 64GB of internal storage.
You may also have heard of the HTC One Google Edition on the way that will also come unlocked, with 32GB of internal storage and suitability for both AT&T and T-Mobile. This will launch running Android 4.2.2 and becomes available on June 26 at a price of $599 from Google Play.
Do you have the HTC One Developer Edition? If so are you pleased to learn of the latest RUU becoming available?